Monday, October 9, 2023, 1:00 p.m.

To watch a series or a movie, to listen to music, for a makeup tutorial or a cooking recipe, even for sheet music… there are a thousand and one uses that we can give to our tablets that require us to have our hands free. And since these devices have such a particular shape, Leaving them propped anywhere while we are sitting on the couch, putting on makeup, cooking or playing an instrument can be a risky decision.. Unless, of course, you consider that the cracks and scratches add a retro touch to the screen.
Since I'm pretty sure that's not the case, it's time to start looking for a good stand to secure our tablet while we're doing other things. There are as many models as you can imagine: from the classic table easels to the most sophisticated ones with articulated arms, capable of fixing the device even in the most complicated positions. And that without forgetting supports to carry the tablet in the car: Essential gadget if you have small children and a long trip ahead of you.
What, therefore, defines a good tablet stand? In a nutshell, its ability to adapt to the specific needs of each user. Since screen measurements are more or less standardized, what you have to look at is the purpose of each model, the material, the weight it supports and, above all, the fixing system. If you just want to watch a movie, a simple and static support will suffice, while for vehicles you will need one capable of absorbing vibrations without damaging the structure of the device.
Whatever the use you are going to give it, here I leave you a small selection with some of the tablet stands best rated by users.
LANPAVILION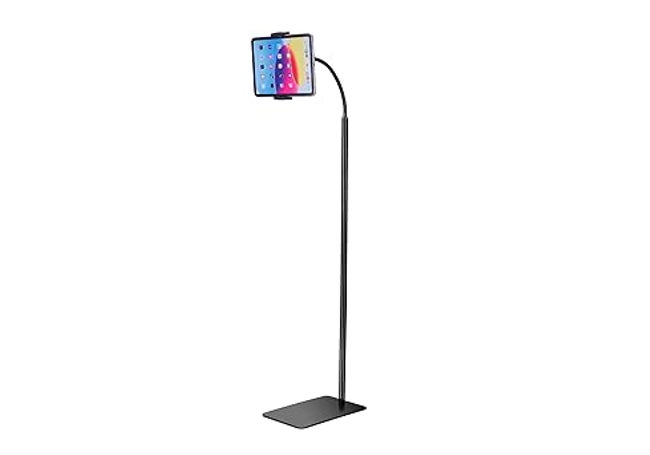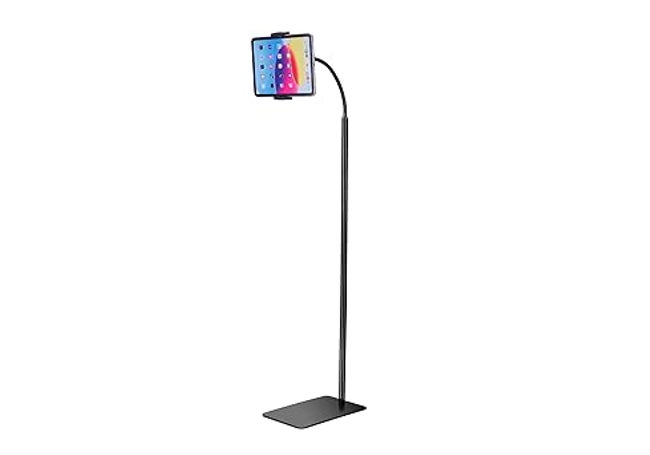 This support, compatible with both tablets and any type of smartphone, is perfect for use as a digital lectern, thanks to its 142-centimeter pole ending in a gooseneck arm. adjustable in any position so you can fix it at the angle that suits you best. The structure is made of metal and has a wide base of 1.66 kilos, which provides great stability to the whole.
AISENS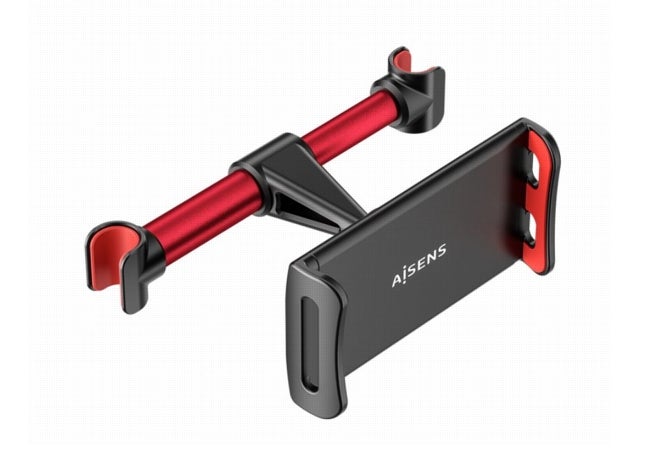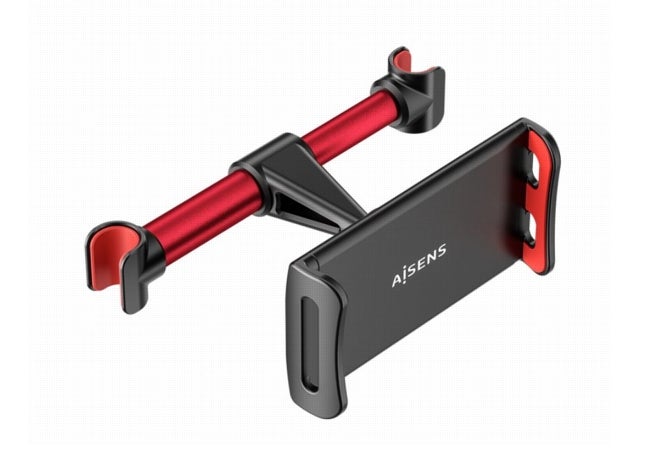 Here you have a model of tablet support specially designed so that the little ones in the house can see the drawings while they are in the car. It has two hooks to fix it on the headrest, with an adjustable range between 10.5 and 14.5 centimeters. It is made of aluminum alloy and has a head that rotates 360 degrees, allowing it to be rotated in any direction to avoid reflections.
JETH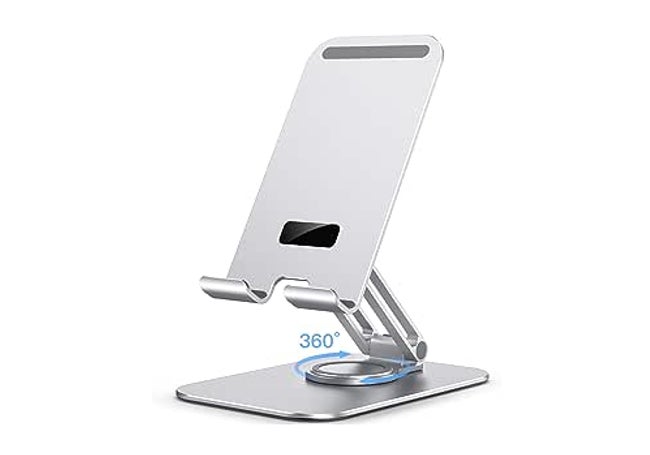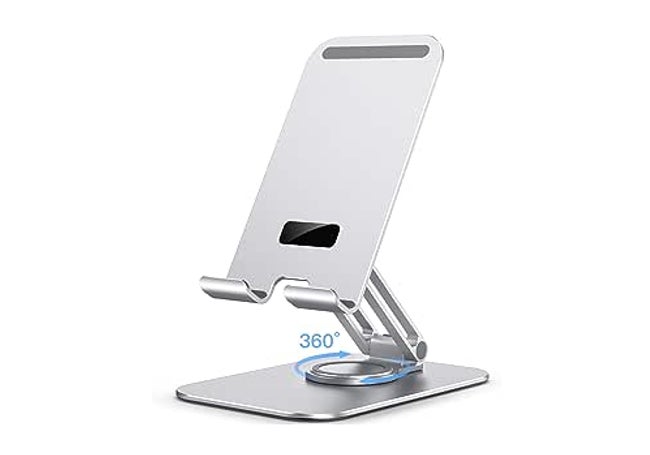 Now let's go with one of the simplest models on the market, but it offers better results when It's about keeping your tablet fixed on the table or desk. It is an easel-type model made of aluminum, with a base that allows it to rotate 360 ​​degrees and a support surface that has silicone pads, which prevents the device from slipping.
UNOTEC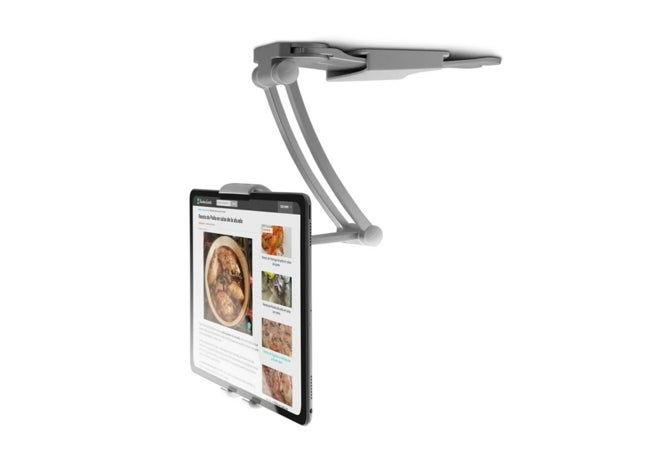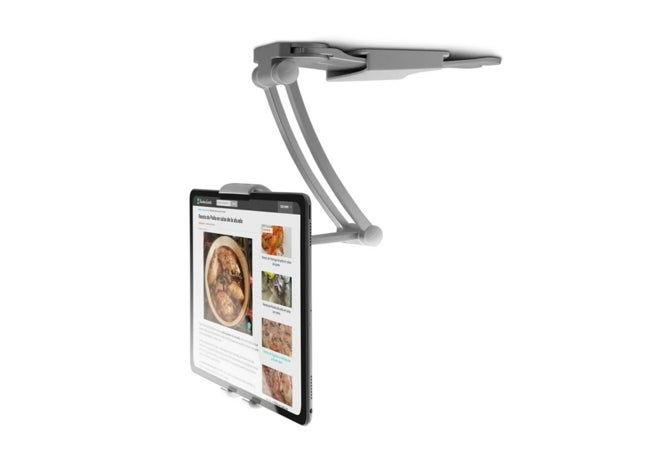 This other model of tablet support is specifically designed for use in the kitchen. It is made of aluminum, very light and resistant, with a double-jointed arm and a head that allows a wide range of rotation. It is perfect for reviewing recipes while cooking, as it can be fixed either inside a cupboard or on the wall, using screws or 3M adhesive. Likewise, it has a double foot that allows it to be placed on any horizontal surface.
GRIP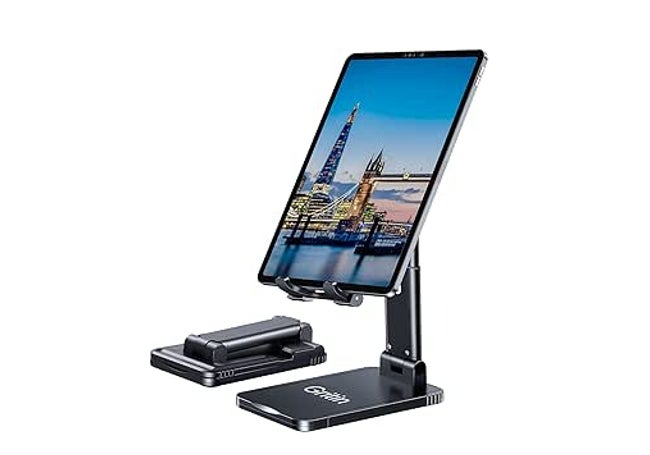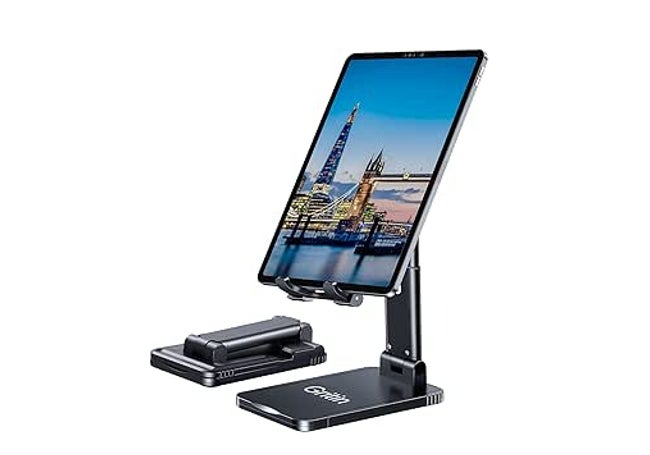 Once again we are faced with a tablet support model with a traditional design, made of ABS material with some aluminum elements, tremendously resistant and with the differential characteristic of having a very low center of gravity, which makes it an incredibly stable support despite its small size. The base has 4 non-slip pads and can be folded to carry in your bag or backpack.
AISENS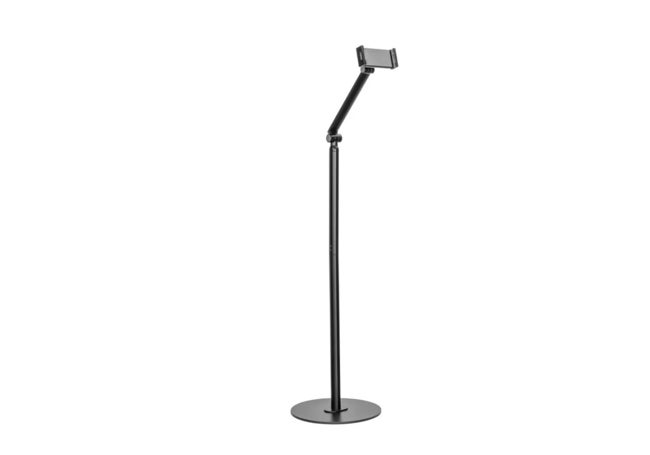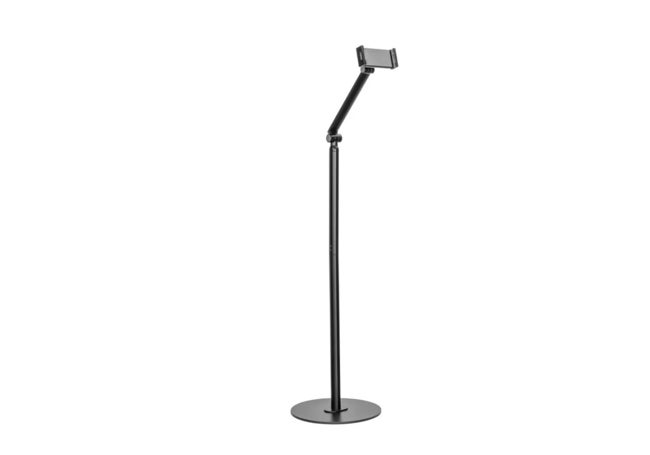 This tablet floor stand, highly recommended for reading or watching movies in bed, or even for more comfortable video calls, it has a height of 136.5 centimeters and an arm articulated with a ball joint of 28.5 centimeters. It can be used with tablets whose screen dimensions are between 4.7 and 12.9 inches. The structure is made of aluminum and high quality plastic material.
TRYONE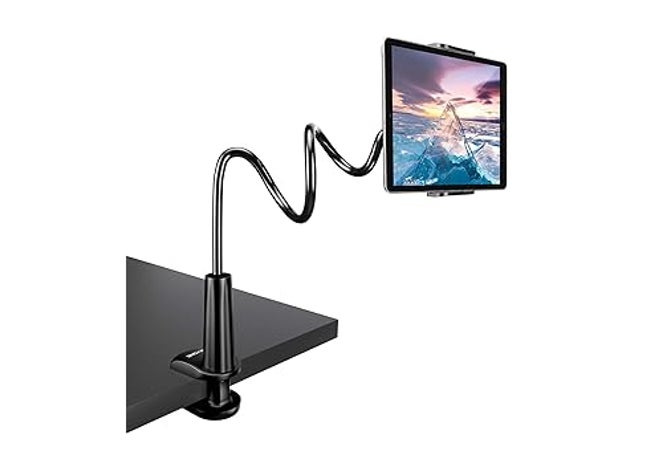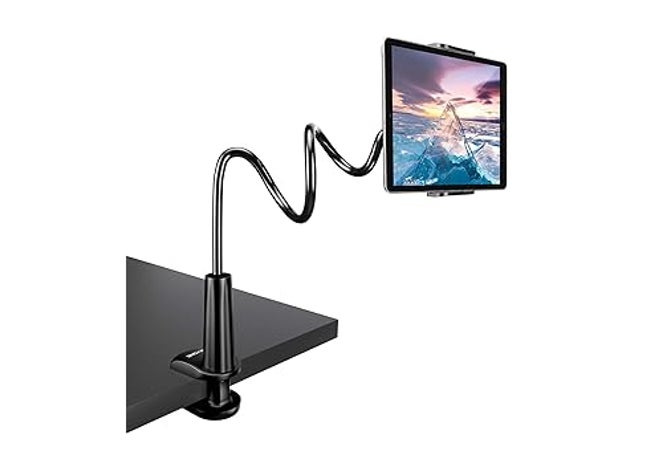 Another model of tablet stand that is very worthwhile is this one with a 76 centimeter goose neck, which can be manipulated to take the shape you need at any time. The manufacturer recommends handling it with both hands, as it can be a little hard and that can damage the base if you are not careful.. For installation, it has a clamp foot that can be fixed to the edge of a table or any other surface that has a maximum thickness of 7.5 centimeters.