Monday, October 23, 2023, 10:29

The issue of controls has been an institution for many years. Already in my beginnings as a gamer, when we played the Super Nintendo and the Mega Drive (what times) at friends' houses, You knew who the local and the visitor were by who had the official controller in their hands, and who had the transparent plastic one..
Things have evolved a lot, as is logical, sinceNowadays, both PlayStation, Xbox and PC players have a huge number of options. Even Switch, with much less offer in this regard, has several options.
Before jumping into the pool and entering a world that is much more complex than it might seem at first, it is important to be clear about a few basic questions in order to know the remote control you need.
How to choose your best controller
I could spend entire days writing about types of gamepads and why to choose each one, because there is no shortage of material. However, and for everyone's sake, I am going to try to briefly mention the key points of the issue.
Platform
Are you going to play on a game console, PC or both? Currently, PlayStation and Xbox each have their own coding system and, although there are controllers that will work if connected to either of the two, none offers guarantees of doing so with 100% functionality in both. The same goes for the Nintendo console, which has its own line of pads and are usually not compatible with anything else.
Things change if we talk about playing on PC, since almost all controllers are basic compatible with the computer, so if you play on both console and PC, you probably want to take advantage of one that works for both. Do you prefer the symmetrical layout of the DualShock model or the asymmetrical layout of the Microsoft pad? Here it is a simple matter of taste and both are valid.
¿Oficial o third party?
The eternal dilemma: the official controllers of the current consoles are all faultless except in the case of the controversial Switch Joy-Con and their problem with drift, but even these are very good otherwise. The only problem is that they are also notoriously expensive.
Venturing into the market for unofficial controls is quite an adventure, in which you can find everything from suspiciously cheap and recommended models just to leave with your youngest nephew, to spectacular licensed and professional models of even higher quality and higher price than the originals.
What are you going to play
Do you want a controller that can be used to play everything or are you thinking about a specific model for a specific genre? A universal controller is essential, but the biggest fans of fighting games defend tooth and nail the arcade stick and the new hitboxes, while you can't leave a fan of flight simulators without their specific joystick. Steering wheels and driving pedals, on the other hand, are such a broad category that they deserve separate mention.
The best controls to play
With the bases clear, I start with the selection of controls for PS4, Xbox, Switch and PC.
Sony DualSense 5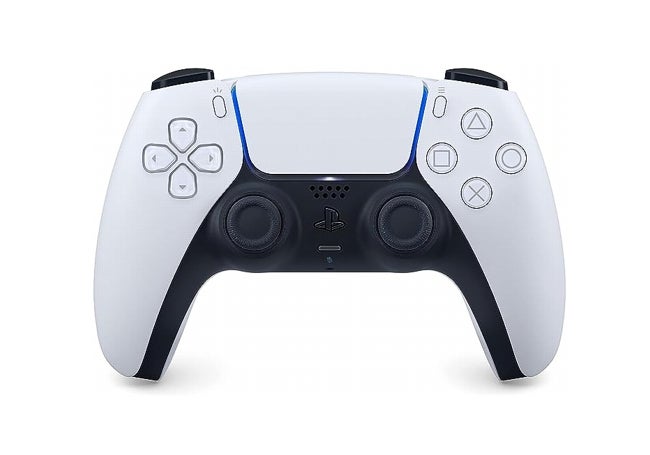 The official PS5 controller is the most expensive to date, but it is also an exceptional model in every way. It is fully compatible with PC, so you can enjoy it both on your Sony console and on your computer without problems. With adaptive triggers, haptic feedback and everything that the new generation brought to this modernized classic, which you can find for about €70.
Xbox Controller Series X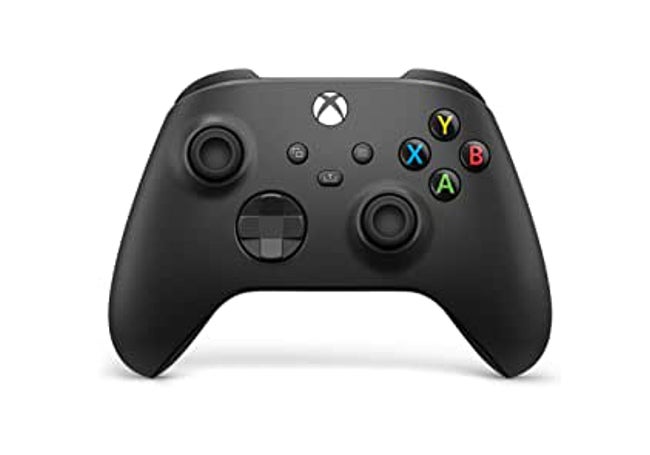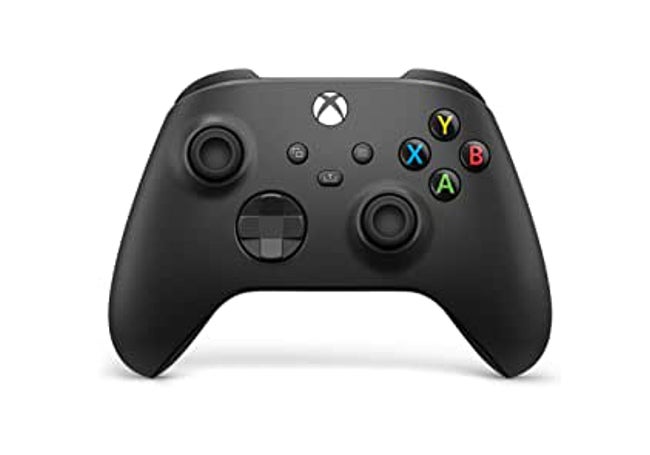 The official Series X controller is another safe bet, with the advantage that it is a controller about €10 cheaper than Sony's. Its quality is equally impeccable, with the layout and crossbar characteristic of Microsoft, with the large triggers that shooter fans like so much.. Of course, it's also fully PC compatible, so you can't go wrong with it. On Amazon you can find it for €56.
Switch Pro Controller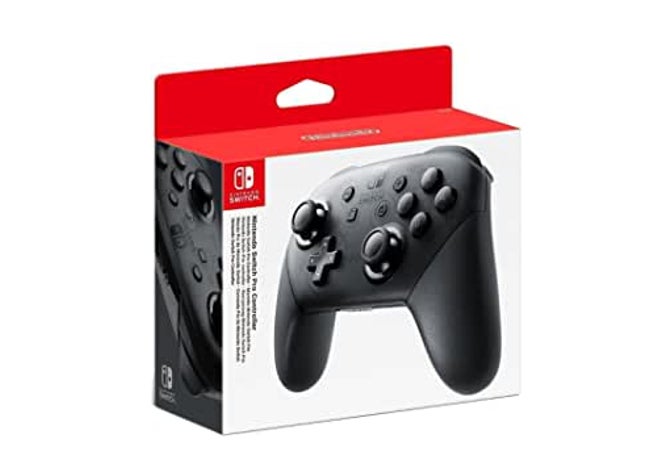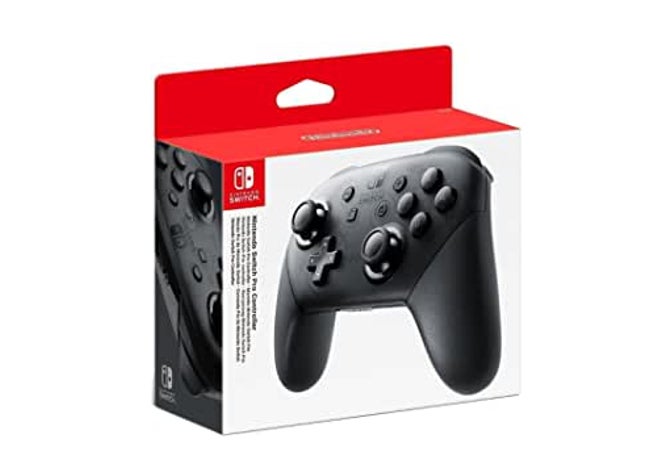 In Nintendo territory and without leaving the official, the best way to avoid headaches with the Joy-Con and the damn drift is… not to use them when it is not necessary. If you are using your Switch on TV, I recommend using this controller which, in addition to being much more comfortable and robustit also has greater durability. You can find it for just under €60.
Thrustmaster eSwap X Pro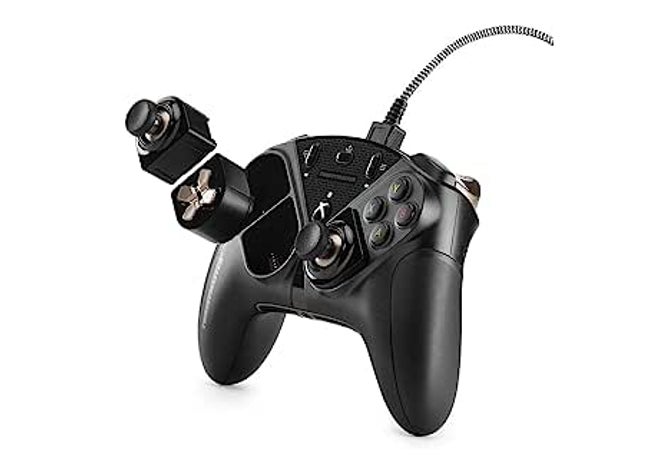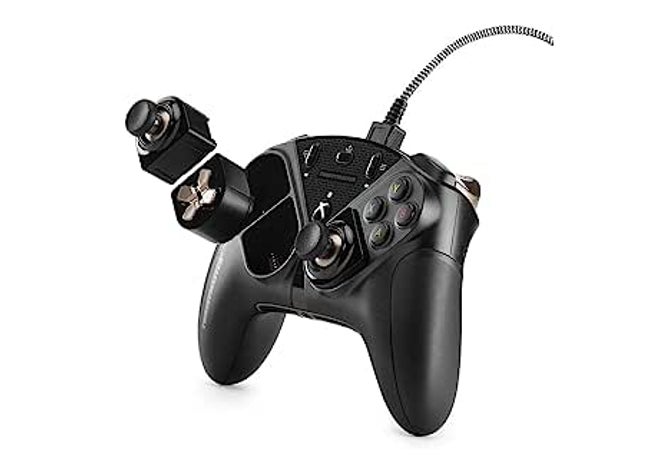 We start with the real gems: the professional controls. The eSwap X Pro is a fully customizable, impressive quality and officially licensed controller for Xbox and PC. It is a modular controller that allows you to position the directional pad and the analog pad as you prefer, in addition to being able to configure the 4 additional buttons on the back to your liking. The triggers can also be configured, adjusting the travel to the needs of each game. A universal professional controller that you can find for less than €150.
Sony DualSense Edge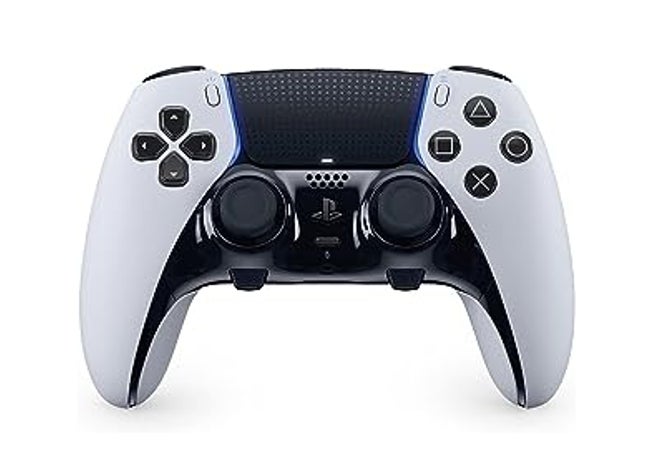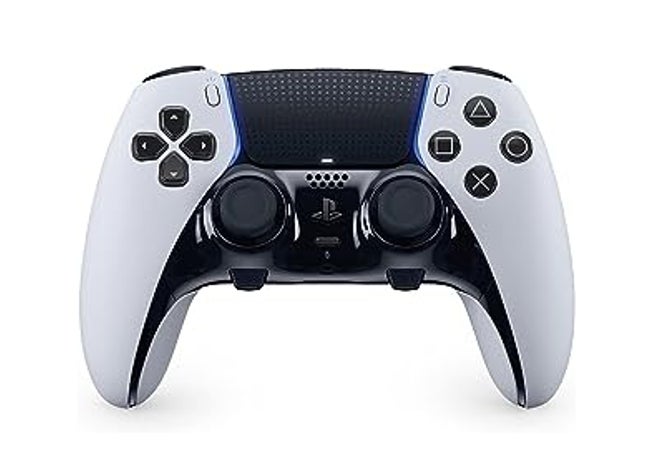 PS5 received its own official pro controller model in the form of the DualSense Edge. As in the previous model, It is a fully customizable controller with interchangeable and customizable buttons, allowing you to save different button configurations in different profiles for each game or genre.. Triggers, sensitivity and vibration intensity can also be adjusted, and it has non-slip interior handles that are very pleasant to the hand. Of course, it is also fully compatible with PC and you can find it for less than €240.
USB Fighting Stick F500 Mayflash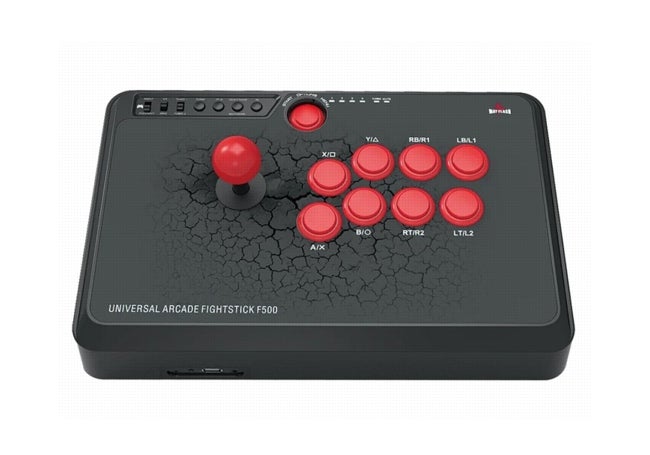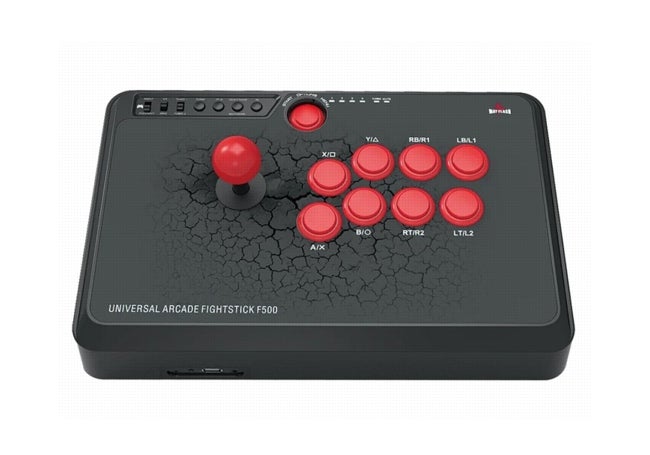 If you want to get started with arcade sticks that emulate arcade sticks, ideal for fighting games, the F500 Mayflash is a very good option both for its reasonable price and quality, in addition to the great compatibility it offers with both PC, Xbox and PS. It is a good weight arcade, especially recommended for those who want to try this type of controls, which offer more precise handling. At PcComponentes you can find it for €99.94.
Logitech G Saitek X52

I close the list with the perfect gift for himAviation fans, in the form of this Logitech flight control system that will delight any fan. They are high quality controls, a perfect halfway between the most casual and cheap ones, for my taste too light and "little", and the most hardcore systems with prices already in another category. Its users especially recommend it for its quality-price ratio. At PcComponentes you can get it for €172.99.