Friday, October 13, 2023, 08:21

We image fans live in a golden age: since the arrival of the first flat screens, those plasma televisions from shortly before 2000 that we looked at with wide eyes dreaming of ever having something like that, we have not experienced such a continuous and notable in user-level video technologies.
In time it came the imposition of LED/LCD screensand it seemed that the spectacular arrival of OLED and those pure blacks that we would not have dared to dream of marked the end of an era for LED. And yet it is not. What was initially developed as a technology for high-end screens, offering an LED/LCD alternative to OLED, today reaches practically all ranges, from the largest and most impressive screens to much more affordable models, importing in a single television the best of current LED technologies.
Quantum Dot + NanoCell Plus + Mini LEDs

What is a QNED Mini LED TV? We are talking about IPS panel screen technology, also enhanced with QLED and NanoCell technologies, combining the strengths of both color filtering technologies and also adding a Mini LED lighting panel which provides much greater precision when illuminating areas of the screen.
Why is the Mini LED so important here? One of the main weaknesses of LED/LCD televisions is that they are completely backlit and to represent dark areas in a movie or any other type of content, lighting dimming zones come into play. These areas are not perfect because, unlike OLED televisions, each pixel cannot be turned off independently: Instead, it is necessary to dim the light by areas or sectors. This, in the end, is what causes the characteristic halo effects when we have bright objects on dark backgrounds.
But the Mini LED panel of an LG QNED has Mini LEDs 40 times smaller than a conventional LED. Depending on the specific television and its size, It can incorporate up to 30,000 Mini LEDs distributed in 2,500 areas unique dimming settings, giving much greater precision when establishing what needs to be illuminated and dimmed at each moment, and thus resulting in a much more coherent image, without bright halos and with a much higher contrast, which is closer to the pure black of OLEDs.
He QNED Mini LED delivers 100% DCI-P3 color volume even at angles up to 30º, with independent certification from Intertek confirming this regardless of the brightness level.
One LED TV to rule them all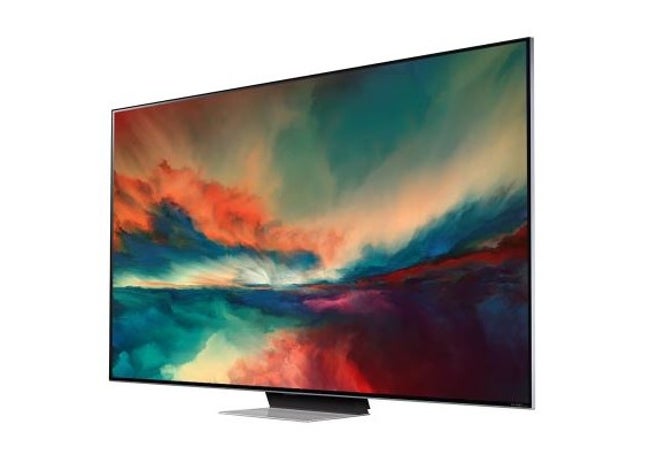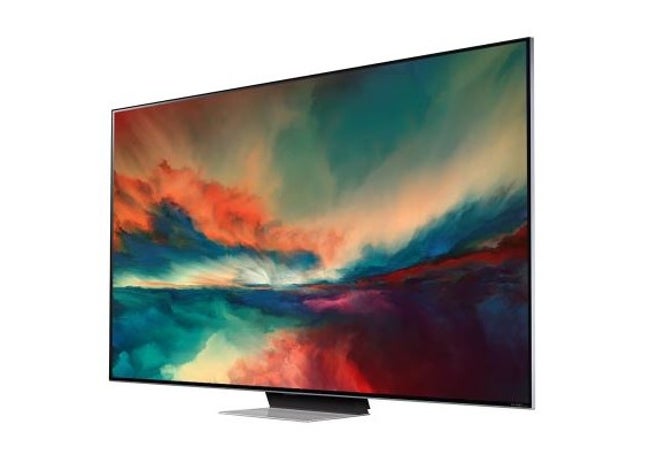 You'll forgive me for getting a little geeky, but the combination of LG and Samsung's flagship LCD/LED technologies along with the addition of the Mini LED sounds a bit like one of those epic climaxes at the end of a science fiction movie. .
He QNED Mini LED is here to stayat least for a few good years, standing up without fear and on equal terms to a mid- and high-range dominated indisputably by the pure blacks of OLED, and in the diversity of choice it is the user who always wins.
We have here very versatile televisions that deliver spectacular performance in all types of content and that, of course, come with all the other technical specifications that are expected from something at their level: webOS 23 operating system with which navigating the smart menu is a thing. of children thanks in large part to Magic Remote and its pointer/mouse function, 7.1.2 surround sound and adaptive brightness managed by artificial intelligence trained with Deep Learning, HDR10 Pro and modes such as Filmmaker, which allow you to view content compatible with the color and lighting settings that the director established for it.
Another very important advance, by the wayis the Setup Wizard, And not everyone knows how to deal with brightness, contrast and other values ​​and in many cases they end up not daring to touch them. Here, the system throws us several sets of images and makes the user choose which one they like best in each case to end up configuring the TV based on the choices in a very fast and intuitive process.
Your LG QNED with a discount

If you've come this far it's because you're also bitten by the bug and your TV may be asking for a well-deserved replacement. Luckily, this is the best time to get an early holiday gift: LG's online store offers LG QNED TVs with up to 39% off, to which 5% discount is added on the first purchase with the LGBIENVENIDO5 coupon and 10% discount if you buy 2 or more products.
So now you know, don't be left without that sound bar that the television requires to be complete and turn your living room into the best cinema and take advantage of free shipping from LG with an LG QNED.