Tuesday, November 14, 2023, 10:13

If you want to achieve that desired atmosphere for your living room, games corner or bedroom, as well as for your outdoors for these upcoming parties, what you need is to join those who already have a smart lighting system at home.
With Philips Hue smart lights, whether bulbs or light strips, you can create an entire lighting system to your liking that you can control using a simple application or, if you prefer, through Alexa or Google Assistant.
Turning on or off the light has never been so convenient, and why not say it, fun and enjoyable. You can synchronize all the lights in your house thanks to Hue Bridge. This device from the brand itself allows you to automate your home lights (smart bulbs, lamps or light strips) directly from the Philips Hue application. It is very easy to install and configure. With it you will feel that you have taken a leap in quality of life that will help you be in a better mood to enjoy relaxing moments and parties with family and friends, creating the right environments for each moment.
So, if you feel like trying it for yourself, now is the time. With the arrival of Black Friday, Philips Hue launches two new promotions so you can save between 25% and 30% on your purchases of 2 or more Philips Hue products.
And the best? You can completely change the atmosphere of your home for an investment that is not only reasonable but above all intelligent. Let the light bulb of creativity turn on with these promotions so you can give your life the color you need.
Promotion: 25% discount for the purchase of 2 or more products

This new Philips Hue promotion will allow you to save 25% when purchasing 2 or more brand products within the selection of smart lamps and outdoor products. It is not a savings per product, it is much more than that: It is a total saving of everything you add to the shopping cart of the products that are part of the promotion. With this discount you will be equipping any space in your home with the best lighting for a long, long time.
You will forget about changing the light bulbs at home and start changing the color and brightness with just one click. Here are some great ideas to get you started with the featured products of this Black Friday promotion.
Hue Signe Gradient Floor Lamp – Black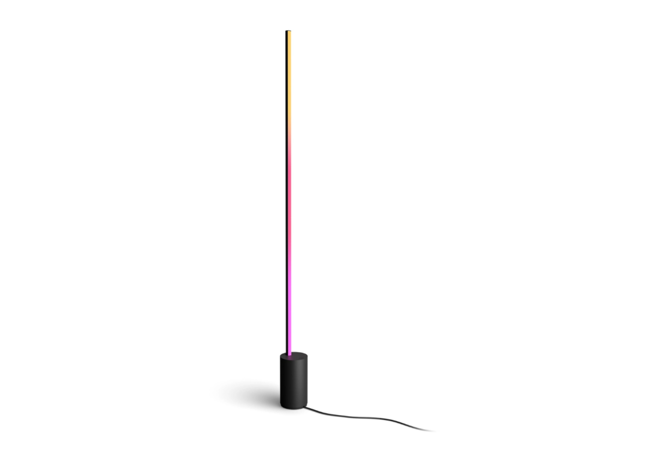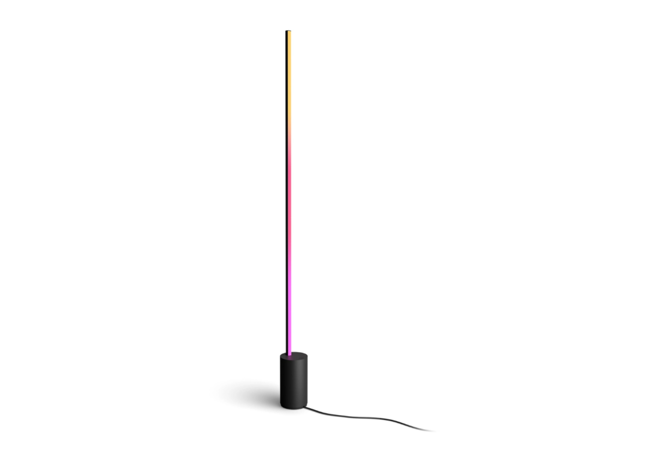 Choose between a clear and pleasant white light or paint each room with your favorite colors in the best light. Compatible with Bluetooth or the Hue Bridge device, this lamp can be the smart purchase for this upcoming Black Friday. Its price is €329.99 and it is included as one of the star lamps of this promotion with a 25% discount if you add another product.
Hue GU10 LED Bulb Three Pack – White Ambiance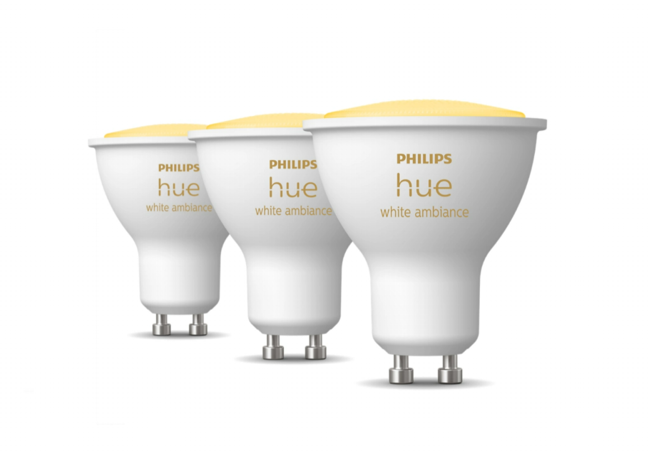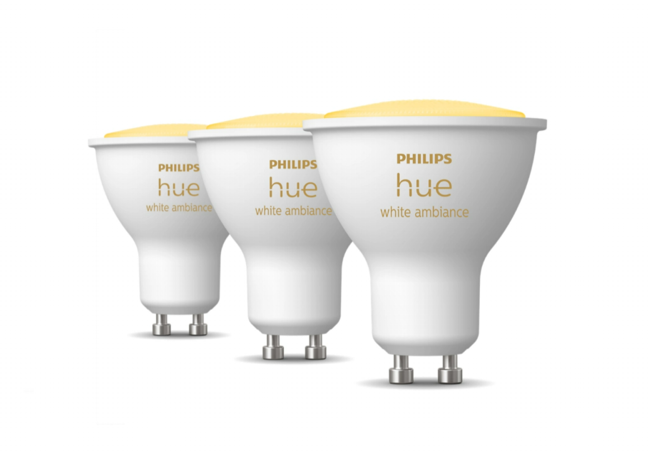 Set of three LED bulbs that you can dim to your liking directly from the application. Give your room warm or cold light as needed and forget about buying more light bulbs for your home. The highest quality and the best price on the market during this Black Friday. Put them in your cart for €69.95 and get a 25% discount on your total purchase by adding one more product.
Up to 30% off your entire cart!
You can also take advantage of this 30% discount promotion for the purchase of 2 or more products from the selection of Philips Hue bulbs, strips, starter kits and accessories. Do you want to give a cooler touch to your gaming set? Get an ideal atmosphere for your dinners at home? Take a look at these Philips Hue items and go to their web portal to preview how they look once installed. Relaxing or inspiring environments in a matter of seconds.
Hue Lightstrips Plus 2 m light strips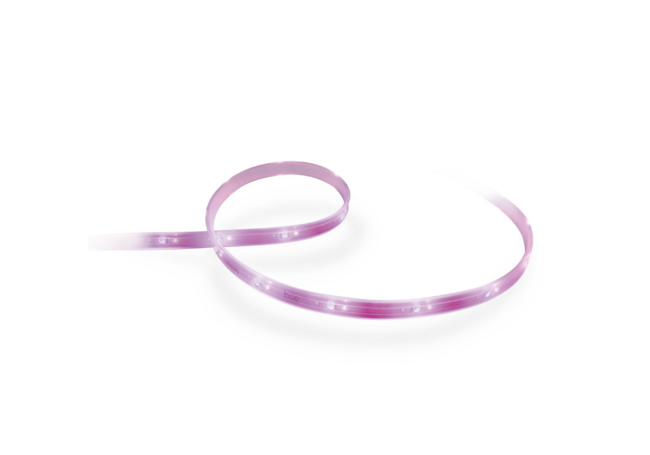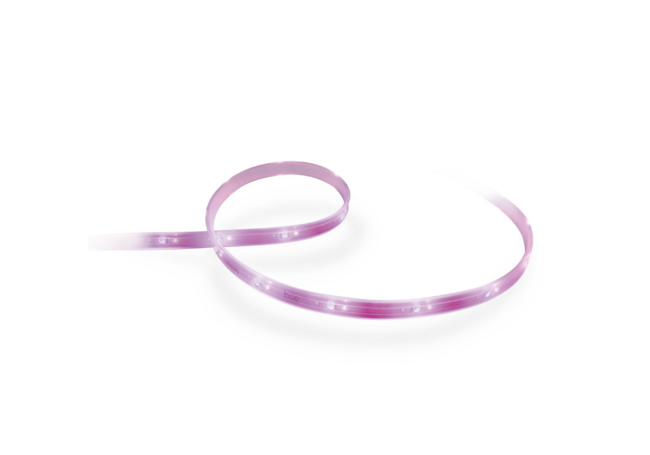 With this LED light strip you can decide where, how and when you want to illuminate each room. Easy to cut and expandable if you wish, you have 200 cm of light to create a unique space for your kitchen, living room or training area. Besides, It has several shades of light on the same strip so that you can choose the color you prefer at all times. Its price is €89.95.
Hue Starter Kit: Two-Pack E27 White and Color Ambiance LED Bulbs + Hue Bridge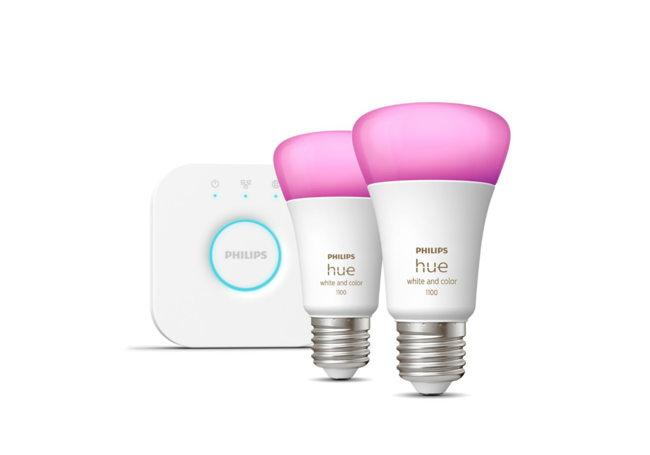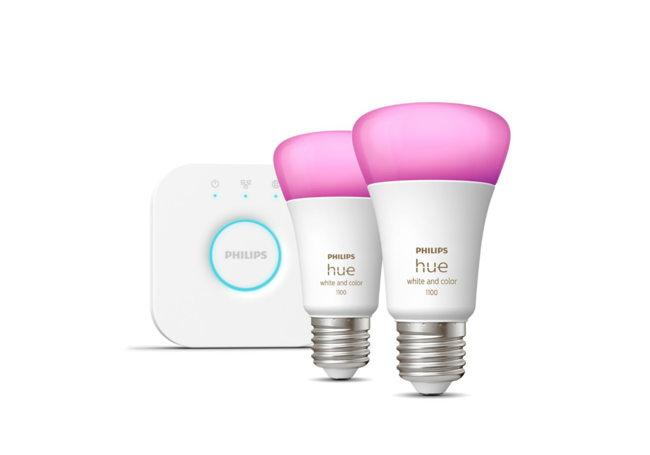 As you can see, there is never a bad time to get started in the world of smart lighting. So why not treat yourself to this starter kit? With two bulbs and Hue Bridge you can start creating and configuring your own lighting system to get that desired ambient light. Light up your home at the best price with Philips Hue and its promotions for this Black Friday!