Monday, August 28, 2023, 1:19 p.m.

When we talk about a mobile phone for older people we have to forget about most of the functionalities that modern smartphones incorporate, and if your grandmother or grandfather already knows how to upload their weekend stories to Instagram, I have to congratulate them and tell you They don't need one of these devices.
No, here we are talking about phones whose most important function is that for which the first mobile phones were designed: being able to make a call in a moment of need, or simply receive them. The rest is accessory.
Mobile phones for seniors are phones that allow you to make a call easily and intuitively, avoiding as much as possible navigation through complex menus and unnecessary functions. They incorporate large keys so as not to entangle grandparents with touch screens that they are not used to, and they usually include a large emergency button that automatically calls the configured number just by pressing it.
Furthermore, they are usually rugged design like those legendary Nokia that are proof of everything, and they operate in a very economical price range.
If you want to give security to the elderly people in your family and keep in touch with them wherever they are, these are the best mobile phones for the elderly.
SPC Stella 2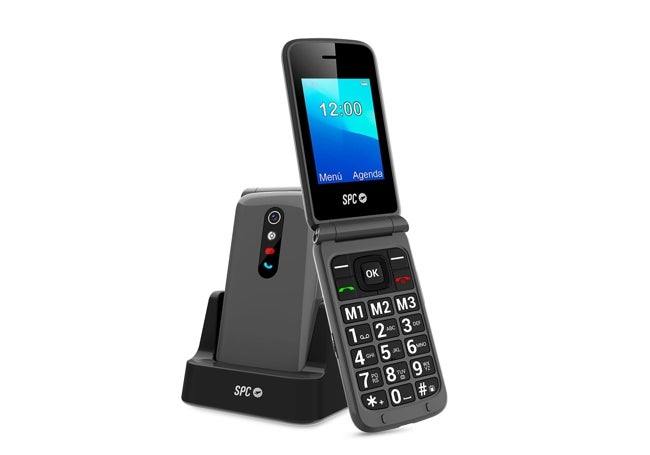 The mobile phone for seniors that Amazon recommends is a flip phone with direct access to 3 contacts and that allows you to pick up or hang up calls by simply opening or closing the flip. Like other mobile phones for seniors, It has big keys and SOS button, and in this case we can also configure smart notifications to a number of our choice to notify us if there are missed calls, low battery or inactivity. It includes a charging base and you can find it for €38.99.
Uleway G380D-SE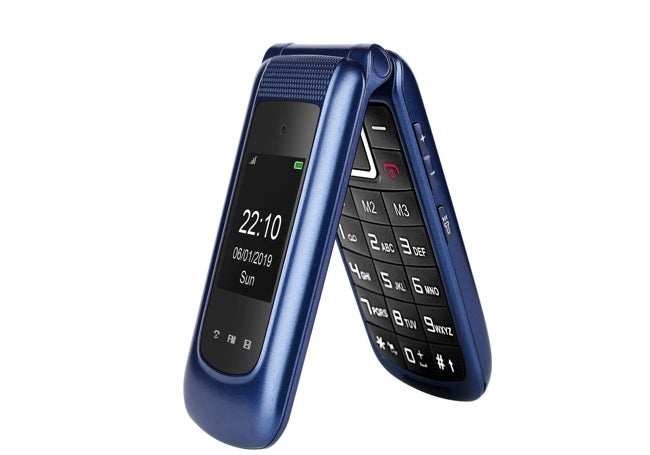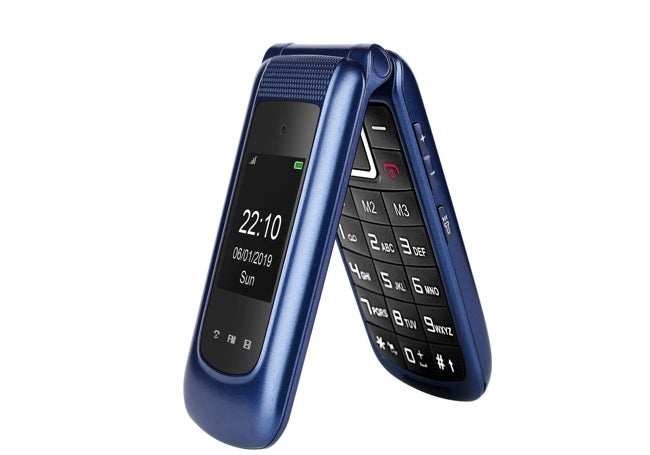 One of the best-selling mobile phones for seniors is this Uleway model, which stands out for its autonomy of up to 300 hours on standby. It is a most complete model, with 5 configurable SOS numbers, camera, bluetooth, flashlight, FM radio and many other functions, so it can be a very good choice for the most alert and curious older people who dare to take their first steps in this type of device. Its price, despite being almost a smartphone, is very competitive: €41.99 on Amazon.
Panasonic KXTU456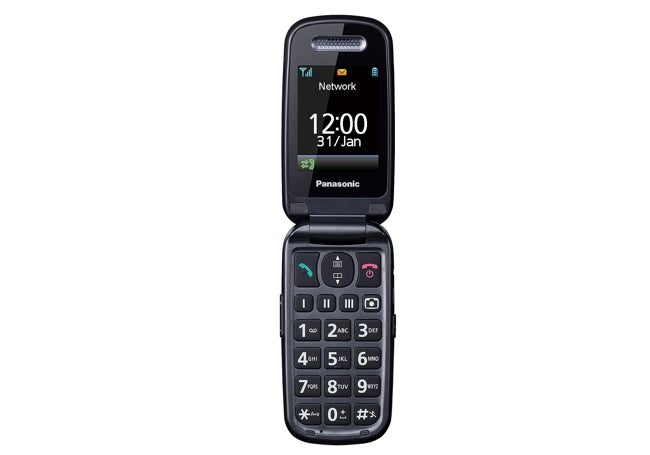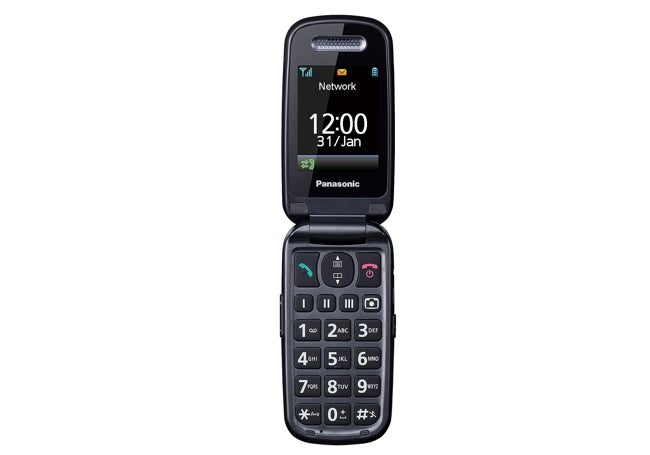 More than one adult and not so old will feel comforted when hearing about brands known to them, such as Panasonic. This telephone for seniors has the usual direct call buttons and It also has a volume that can be set higher than regular phones. allow for those with hearing loss. The long-lasting battery offers up to 600 hours of standby time and the screen is high contrast for easy viewing. The price? On Amazon you have it for €63.90 with a 20% discount.
Artfone C1+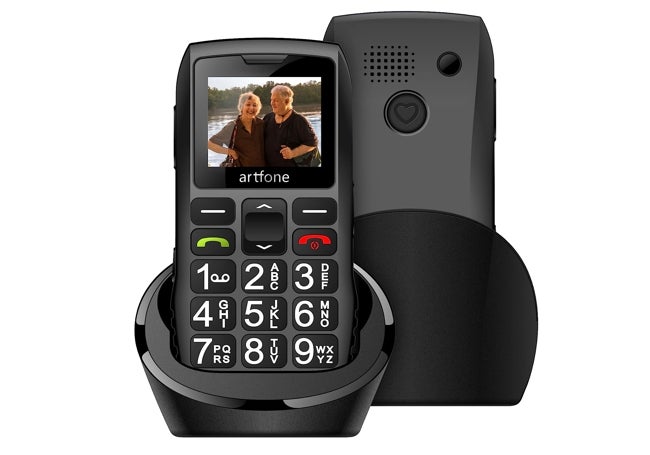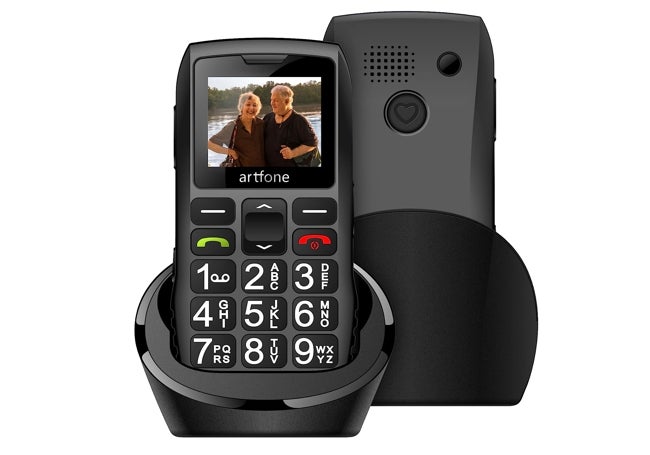 If you prefer a mobile phone for seniors without a cover, the artfone model is one of the best rated. Its users highlight the easy-to-view screen with configurable brightness, the high volume and easy to handler what is, highlighting that it is possible to insert a microSD card with audio files that you like to listen to or simply with the FM radio. Its price is very reasonable: €39.99 on Amazon.
Artfone CS181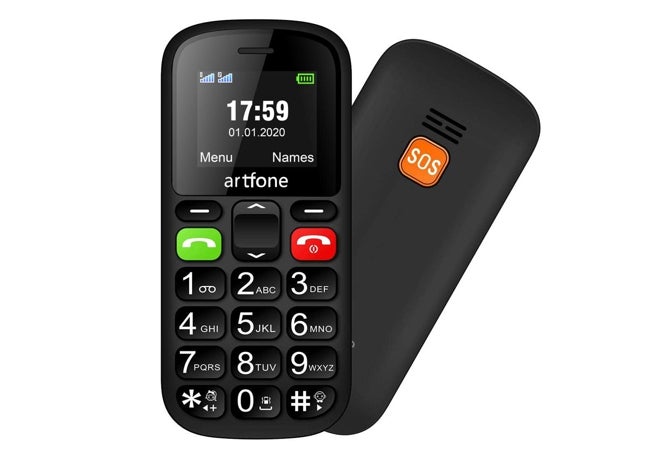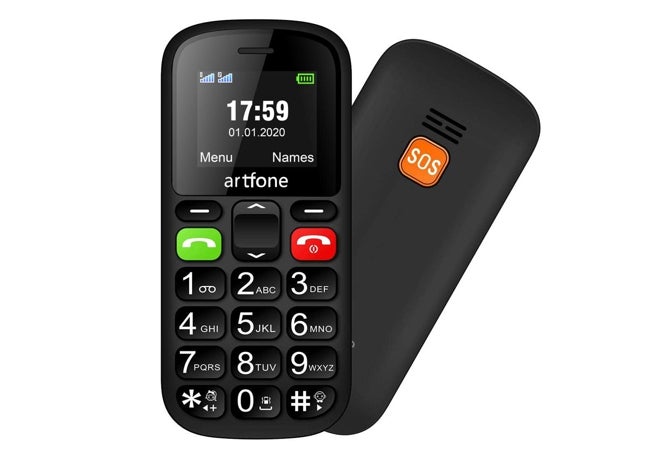 Another artfone model for adults without a cover, in this case something simpler and with a large number of sales. It has specific side buttons for the flashlight and to unlock it, as well as the common functions of SOS key, FM radio, alarm clock and more. Its price is the cheapest of the selection: €24.15 on AliExpress.
SPC Harmony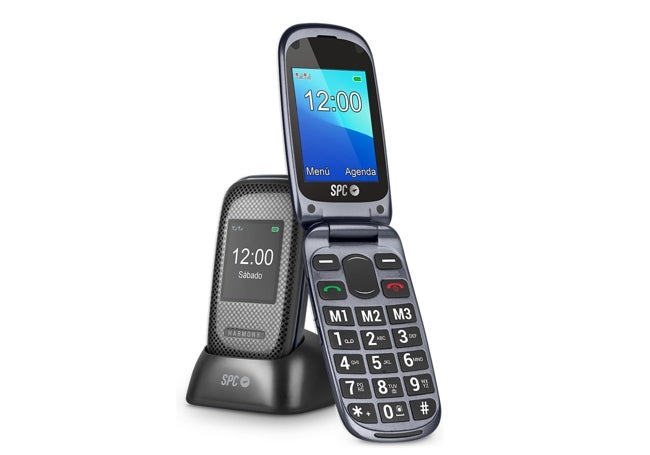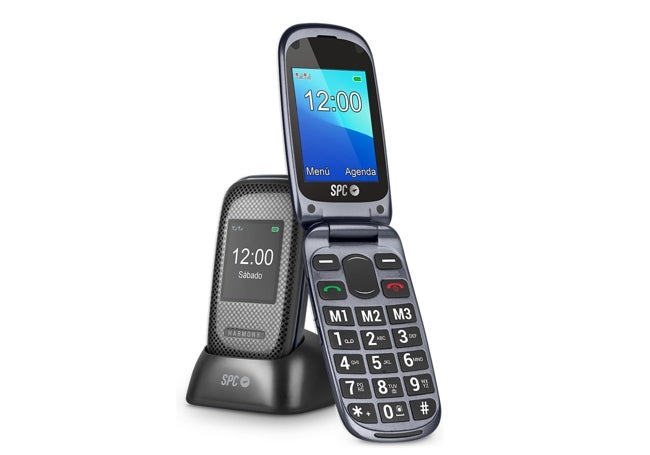 We return to the cover models with this SPC with a charging base, something that older people tend to appreciate, and with an external screen on the back of the cover to check the time, date and if there are incoming calls. It has an SOS button, which will call up to 5 configured emergency numbers in order., in up to 3 full rounds if there is no response. You can buy it for €46.98 on Amazon.
Tokyo T201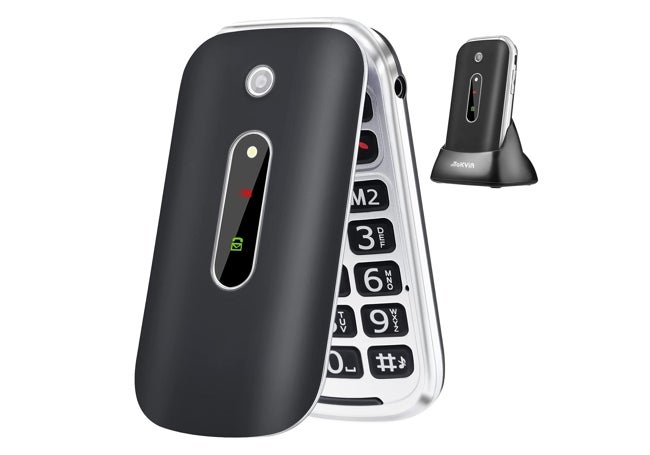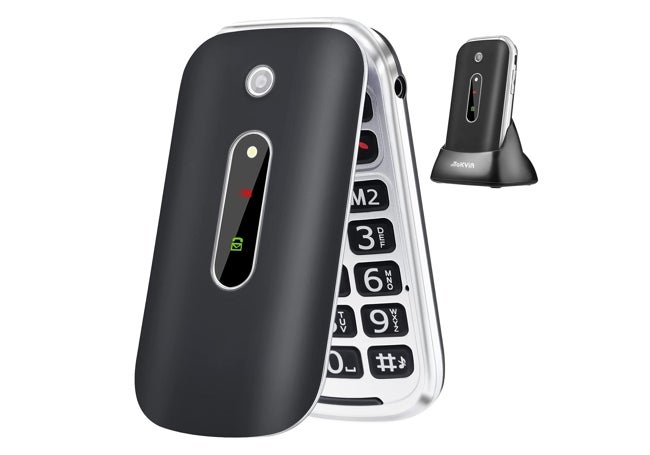 The latest model is also a cover, with a charging base and large keys, as well as a large 2.4″ color screen. A senior mobile with all the necessary functionalities and a good number of utilities such as flashlight, camera, calculator, alarm clock and radio, as well as a secondary front screen with reminders for missed calls, unread messages or low battery. You can get it on Amazon for a tight €39.99.
Telefunken S520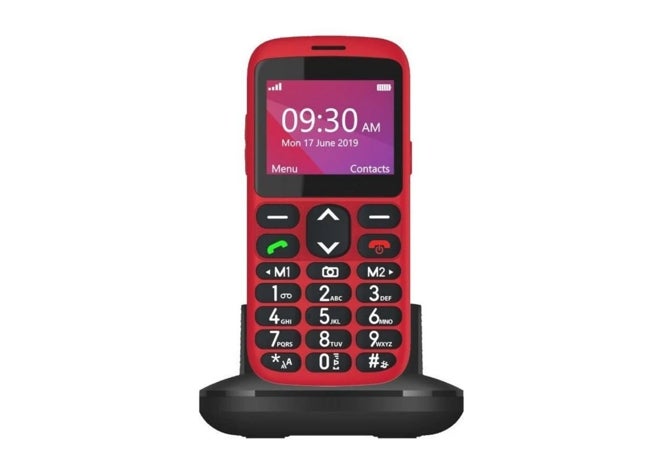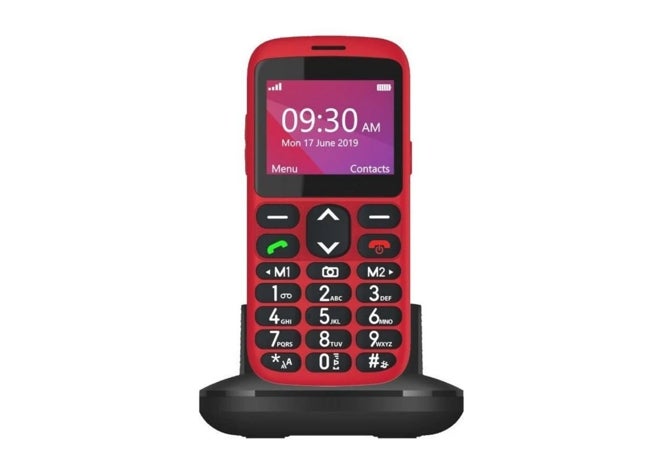 This phone has all the essential functions. It is simple and easy to use, its direct memory keys and GPS location function confirm this. The matte finish and soft touch ensure a good grip. It has a charging base, SOS button as well as a headset and a power adapter.