Wednesday, September 13, 2023, 09:30

There are those who say that You can tell a true music lover by his headphones. Not because of the price of these, not even because of the brand; Budget issues are independent in this case. It's about the type of headset.
And although we all know how practical in-ear headphones are, to play sports or use your cell phone hands-free, When it comes to really enjoying the music or audio of a movie or video game, something more is needed.
Headband headphones stand out for their larger size, so they are less transportable than the smaller in-ear ones, but in exchange They give us much greater autonomy (in the case of wireless ones) and much superior sound quality.
After all, good drivers take up space, and these are mainly responsible for providing rich, deep, quality sound. However, finding your perfect headphones is not that simple: the options are huge and each user needs different things. If you are thinking of getting over-ear headphones, here is a small purchasing guide and a selection of the best models in different ranges.
What to consider when choosing over-ear headphones

Headband headphones can basically be of two types: over ear (circumural) u on ear (supraurales).
The over ear are the largest and are different because they cover the ear completely., surrounding it with the pads to isolate it from outside noise. Due to their larger size, they are also usually the ones that more sound quality offers and tend to be very comfortable even for long hours, except for those people who cannot bear having weight on their head.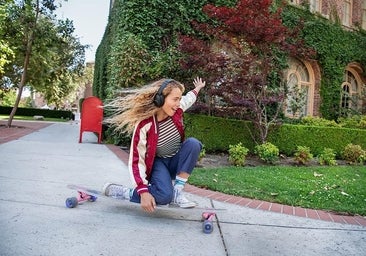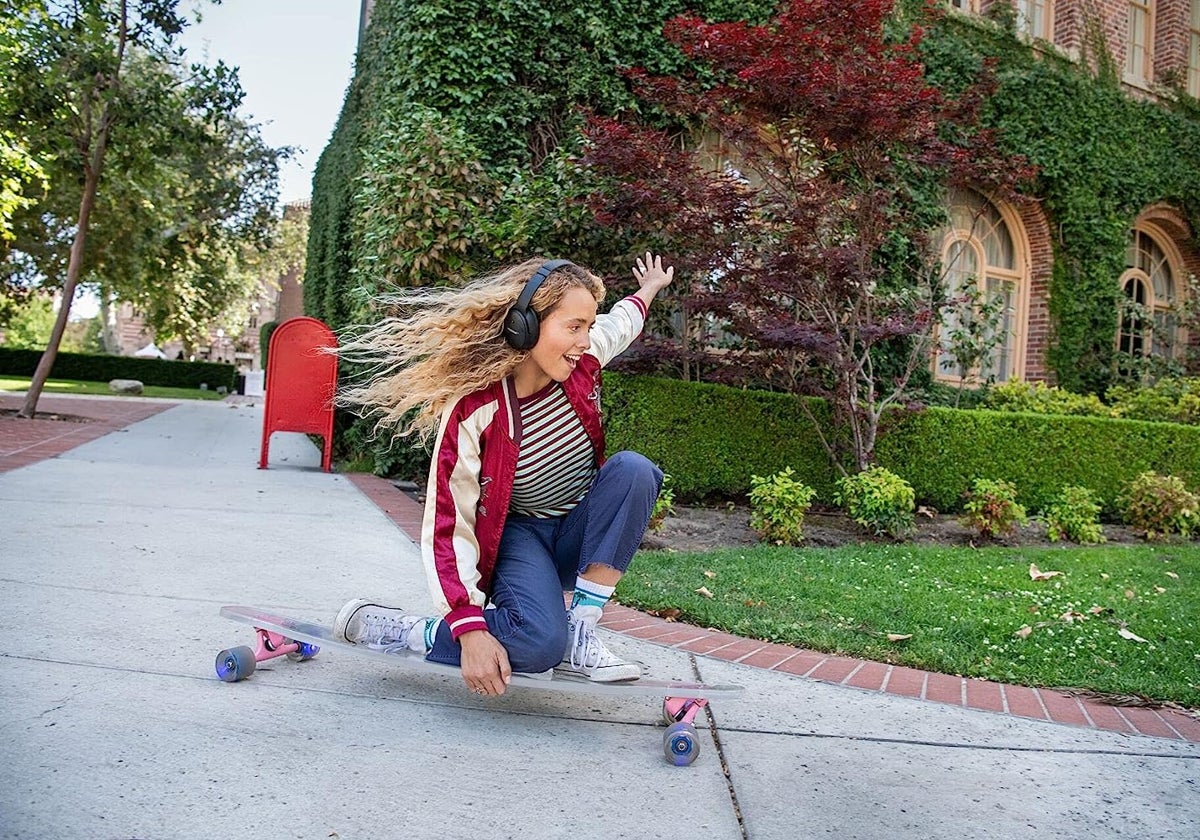 Furthermore, they are divided between open or closed. The former communicate with the outside and give a clearer sound although they do not isolate and you can hear part of what you hear, while the latter isolate better in both directions.
On-ear headphones rest on the ear itself instead of surrounding it completely: they are more compact and insulate less, being the most common models when it comes to foldable or travel headphones. Its sound quality is somewhat lower, but it is still far above that of in-ear or earbuds.
On the other hand we have the fact of choosing some headphones with or without wire. The cable always provides a guarantee of fidelity that purists tend to prefer, but the reality is that Bluetooth connections from version 5.2 are impeccable in this regard. Wireless ones will allow you to be more comfortable both at home and away from home. and they usually offer more than enough autonomy so you don't have to worry about charging them until night.
Finally, there are other more specific characteristics such as the frequency range, which ideally should be as wide as what the human ear can capture, that is, from 20 Hz to 20,000 Hz, the possibility of having noise cancellation, always desirable. and the power, which depends on the taste of the consumer (be careful with excessive volumes and hearing health).
Best over-ear headphones

Here I leave you with a selection of the best current headband headphones in relation to quality and price, both on ear and over ear, in different ranges.
Sony MDR-ZX110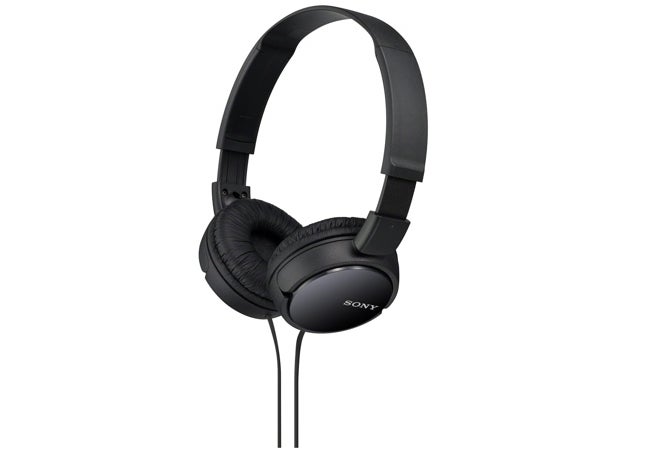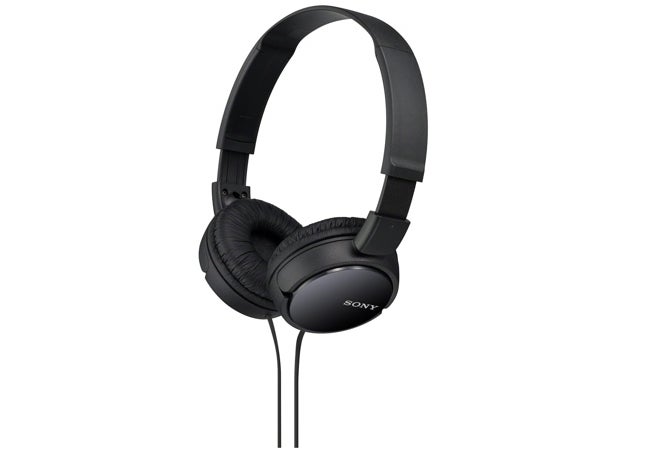 The Amazon Option in terms of on-ear headphones and the most economical model Of the selection are these foldable on-ear headphones that you can find in white, pink or black. They are foldable and despite their price of only €11.99, They provide great sound quality, being ideal for traveling and daily and off-road use. Those who buy them highlight the great value for money and the fact that they will buy them again.
Tempest GHS301 Barbarian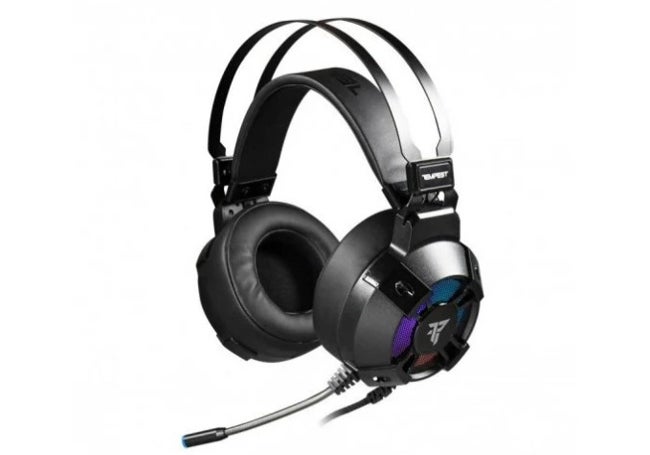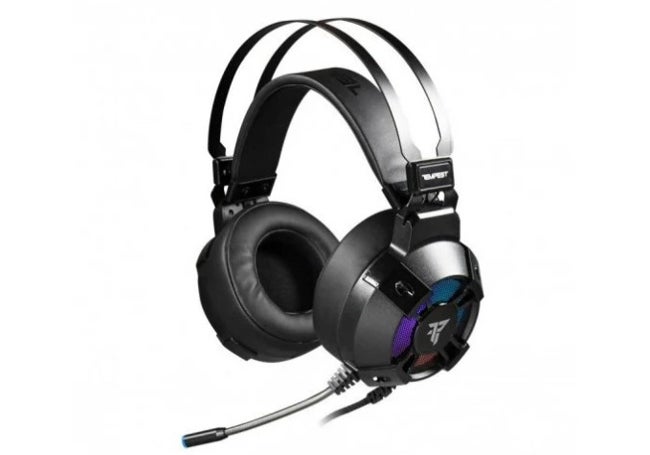 If it's about auriculares gaming, These are an economical option that leaves nothing behind. Compatible with all platforms and with RGB backlighting, they have a volume and microphone controller on the cable, cmicrophone noise cancellation and 7.1 surround sound. With the 35% discount at PcComponentes, they stay at €27, a price that is very difficult to compete with.
Uliptz WH202A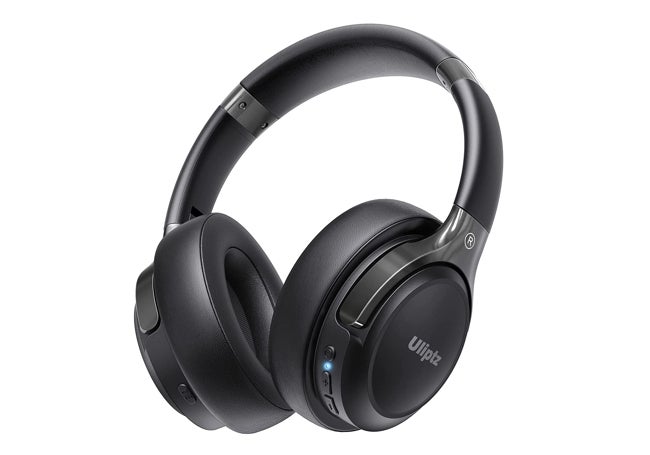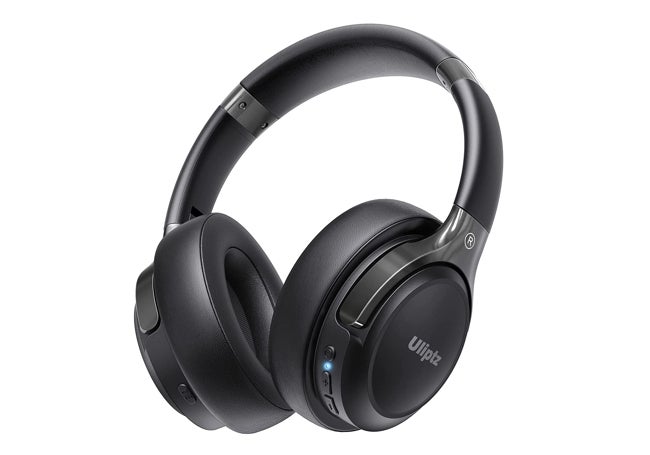 In the case of wireless over-ear headphones, Amazon recommends the Ulipz model. These are headphones Foldable on-ear headphones, very cheap and high-performance despite its price. With Bluetooth 5.3, simultaneous connection to two devices and up to 65 hours of autonomy, they are ideal for use both at home and on the go with your smartphone or laptop. They are backed by more than 5,000 reviews and a score of 4.5 out of 5. The price? With the 20% discount, only €24.11.
Soundcore Life Q30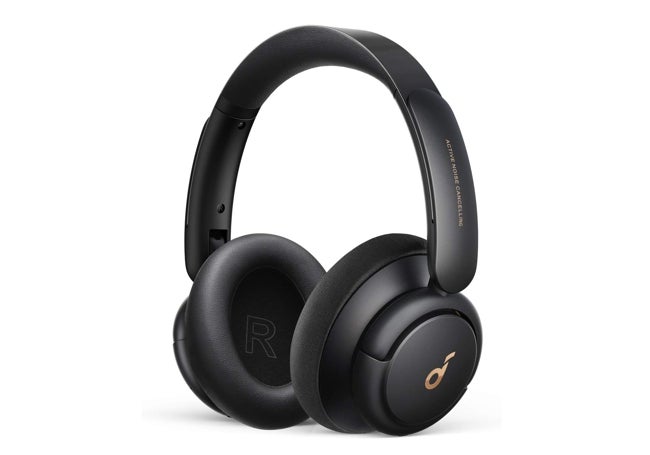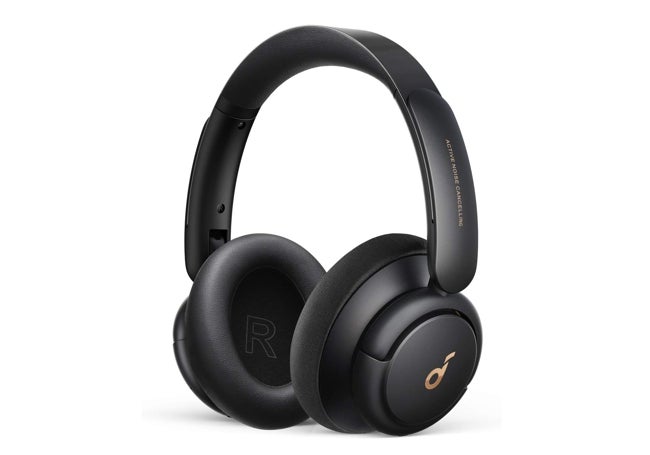 We go up a bit to these over ear, of which we must highlight, in addition to the sound quality, the inclusion of hybrid active noise cancellation, with several modes depending on the environment. Users also highlight the comfort of your pads, which is worth their score of 4.6 on Amazon. Now you can have them at home for €57.99 with a 28% discount.
Corsair Void RGB Elite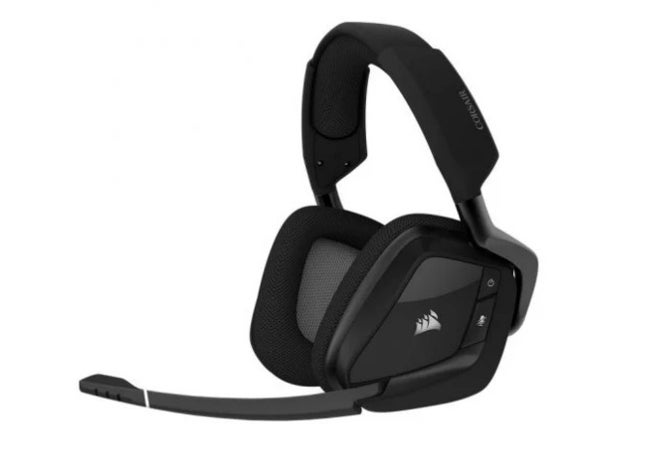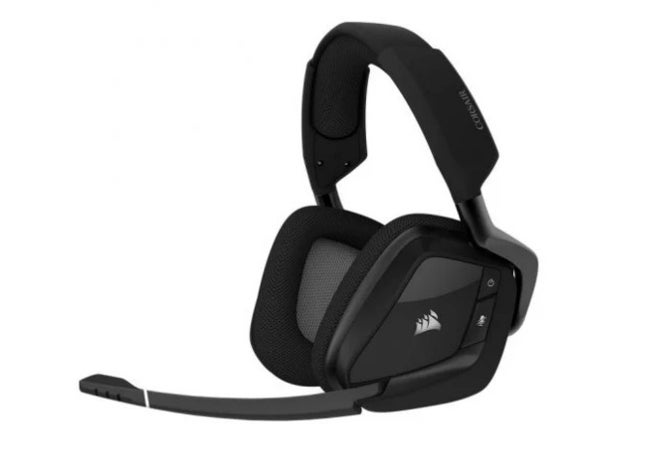 The most demanding gamers probably want all the features that some high end headphones they can give, as is the case here with these Corsair. With low latency wireless mode, omnidirectional microphone, 50 mm drivers, an expanded frequency range up to 30,000 Hz and 7.1 surround sound, as well as customization and equalization through Corsair iCue software. With the 20% discount PcComponentes, you have them for €94.99.
Sennheiser HD 560S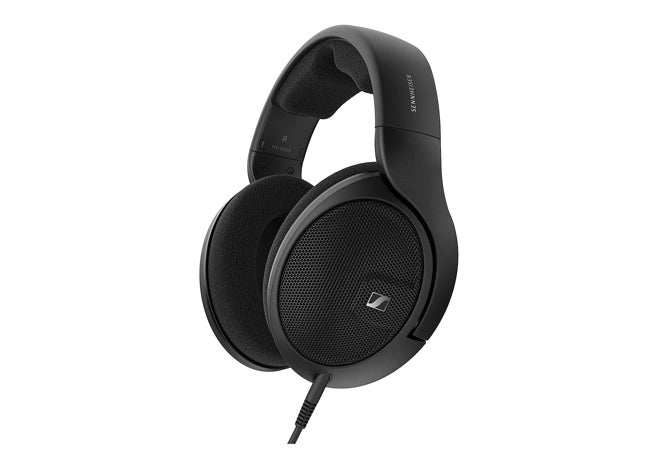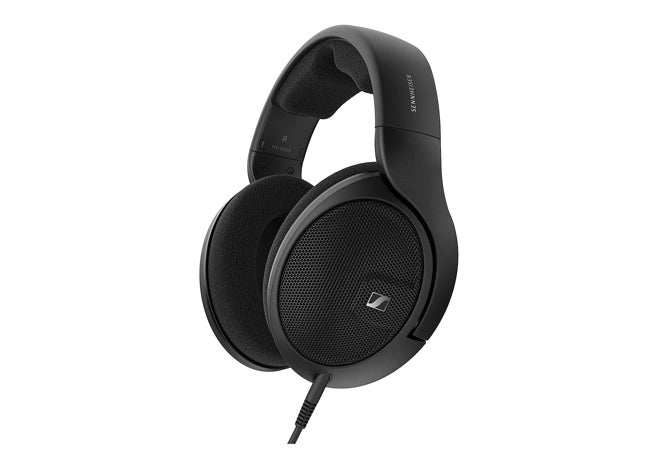 Sennheiser has been recognized for years as one of the best headphone brands on the market, and there are no shortage of reasons when we see models like this, with one of the best Amazon scores. They are open wired over ear headphones., designed primarily for indoor gourmet use. The best sound quality for those who are willing to spend the money. 145€ that cost with a 27% discount.
PowerLocus Children's Headphones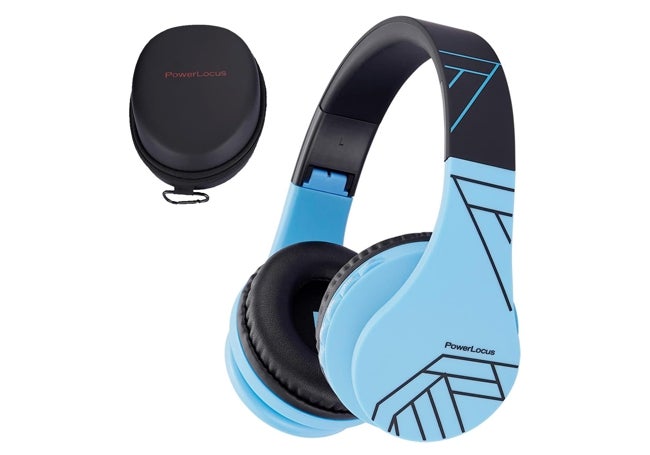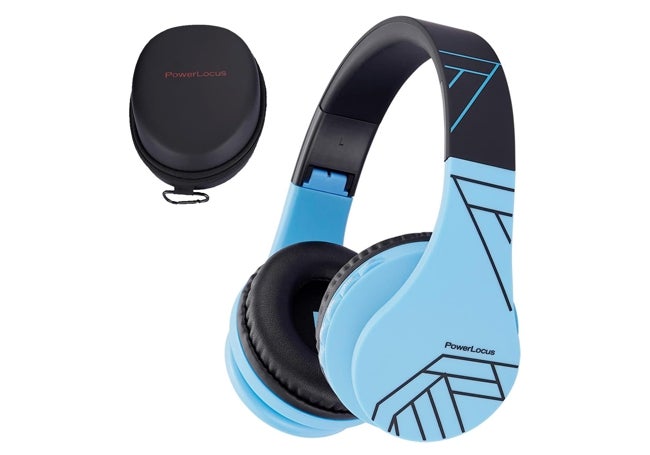 I finish the selection with some inexpensive headphones that I really liked for their specific design for the little ones in the house. For €20.99 with a 36% discount and Available with fun designs in 7 colors, These are very resistant folding headphones, with a hard case included, but the most important thing seems to me to be their volume limited to 85DB to prevent the little ones from abusing them and potentially injuring their ears.