Thursday, August 24, 2023, 10:45

And, although it is true that there are still those who argue that traditional wired helmets offer more guarantees, this truth is becoming less true every day thanks to the fact that wireless models with impeccable features constantly arrive on the market.
If you are thinking about buying wireless headphones, there are a few things that you should be clear about before jumping into the pool. The truth is that it is a type of product with an enormous variety, and you can find headphones from for less than €20 up to more than €500.
However, there is no need to be scared either. Knowing a few keys, it will not be difficult for you to find the model that best suits your needs and preferences. Follow this buying guide and find your best wireless headphones.
Wireless Headphones Buying Guide

We would all like to be able to buy the headphones that offer the best sound quality, the most comfortable and the longest autonomy for a very low price… but unfortunately, that is not possible. Pay attention to these points to discover which model best suits your needs.
Decide what you want. It may seem obvious, but you need to be clear about your priorities from the beginning. Do you want headphones that you can listen to for hours and hours without discomfort or do you prefer ones that provide the highest quality possible? Do you plan to take them everywhere or are they not going to leave the house? Based on this, you can choose whether to prioritize audio quality, autonomy, portability or comfort of use.
Types of headphones. There are three main types of headphones: circumaural, supraaural and in-ear.
Los circumaurales They are the largest, cover the entire ear and provide great sound quality and isolation, but in exchange they are not usually foldable or compact.
The supraaurals They are easier to carry and sit over the ear rather than covering it, sacrificing some sound quality and isolation.
The in-ears They are placed inside the ear, they are the small and transportable headphones that you have seen countless times. Their main drawback is that many people do not find it comfortable to wear them for long periods, although they are usually the ideal choice for playing sports or traveling.
Open or closed pavilion. Circumaural and supraaural headphones can be one of these two characteristics. Those with open chambers provide higher sound quality but do not isolate the outside, so people around you will be able to hear what you hear. Those with a closed pavilion solve this problem and also isolate you from outside noise, but they sacrifice quality and sound nuances in exchange.
Connectivity. The vast majority of current wireless headphones use a Bluetooth connection. The ideal here is that they use a version of Bluetooth 5.0 or higher, although a connection of 4.1 onwards may also be sufficient.
Sound quality. Many features influence this, although the most important are the drivers, the part of the headset that plays the music. Larger drivers almost always mean higher quality and richer sound, so larger headphones usually offer better audio. It is also important that they reproduce as high a range of frequencies as possible, the ideal being one that covers the entire spectrum audible to the human ear: from 20 Hz to 20,000 Hz.
Others. Features such as the autonomy of the headphones, whether they have noise cancellation or not and the codec they use also have an impact on the choice of headphones. For example, if you are going to use them outdoors, noise cancellation is very interesting, and depending on how long you plan to use them outside the home, the autonomy will be vital or very unimportant.
The best wireless headphones

Here I leave you a selection of some of the wireless headphones that offer better value for money in different ranges and types.
Blacksmith Family Y65-TOP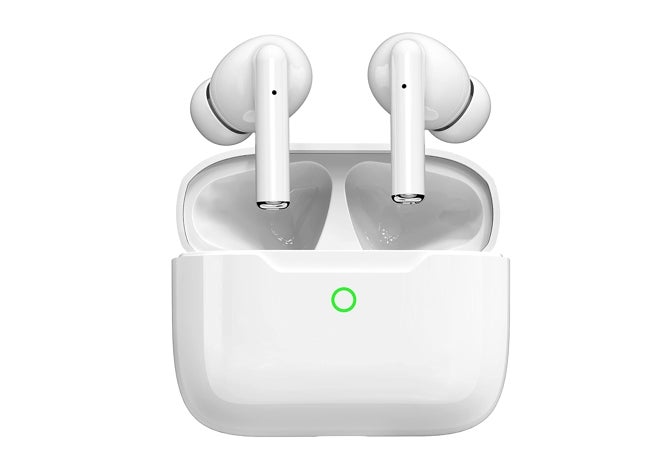 The cheapest of the selection are these in-ear headphones, which you can get for just over €15. They have noise cancellation technology, Bluetooth 5.3 connectivity and 30 hours of autonomy with their case, as well as IPX7 resistance to the elements.
Ulfsaar BX28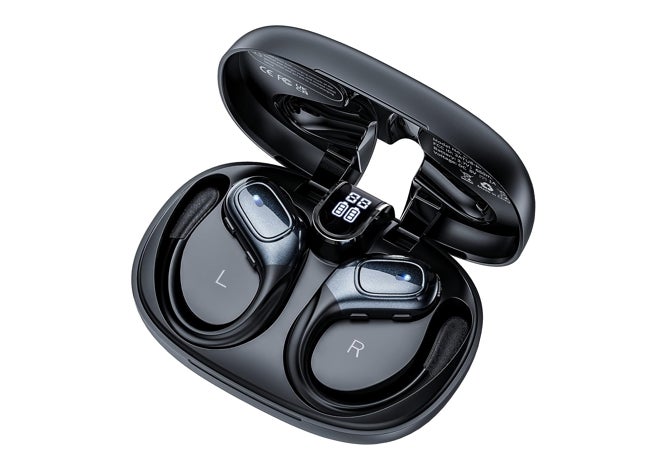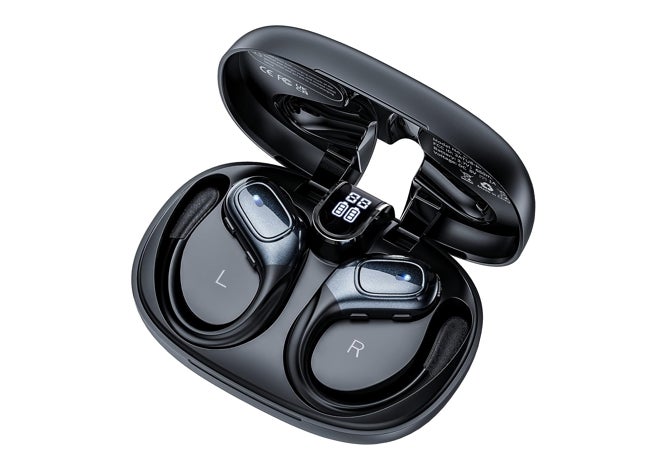 If what you want are headphones to go out doing sports or to take to the gym, it is best to opt for a sports model like this one from Ulfsaar, which for just over €20 will allow you to listen to music without worrying about them moving or falling. . They have Bluetooth 5.3 connectivity, noise cancellation and 90 hours of autonomy with its case, as well as IPX7 protection.
Ulyptz WH202A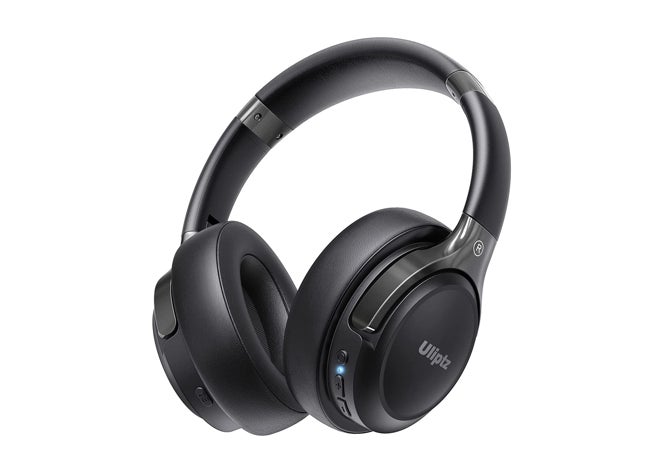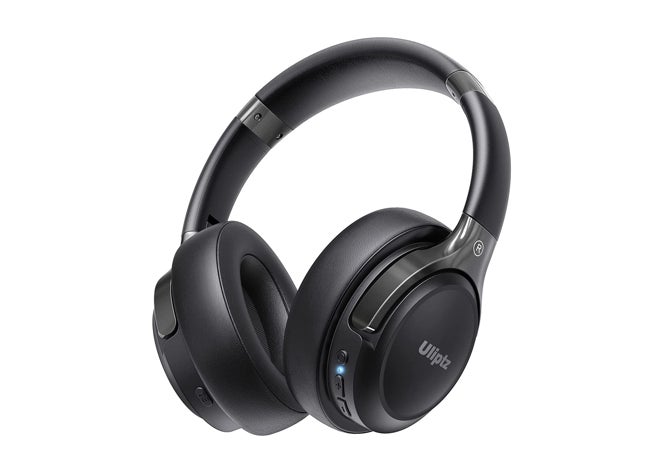 For those looking for a deeper sound, with more powerful bass and without leaving the most economical range, this model of foldable supra-aural headphones from Ulyptz can be a great option. Easy to transport in any bag or backpack, they will allow you to enjoy an autonomy of up to 65 hours with fast charging and a built-in microphone for your mobile calls. They have Bluetooth 5.3 and 6 equalization modes.
Jabra Elite 5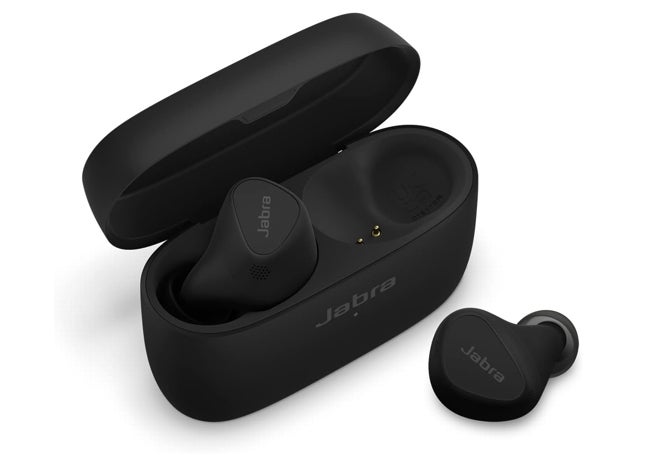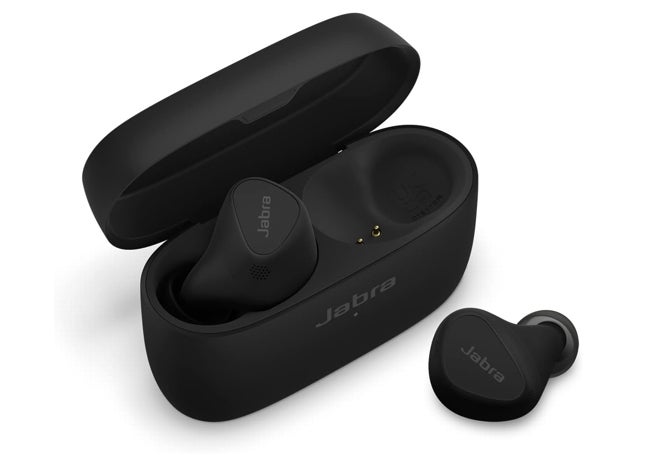 Not all in-ear headphones are necessarily cheap models: you can find premium quality headphones like Jabra's Elite 5, only available on Amazon and made expressly for the iPhone. They have hybrid active noise cancellation, 28 hours of battery life with case charging, up to 6 microphones in the headphones and case, and IP55 protection.
Apple Airpods V2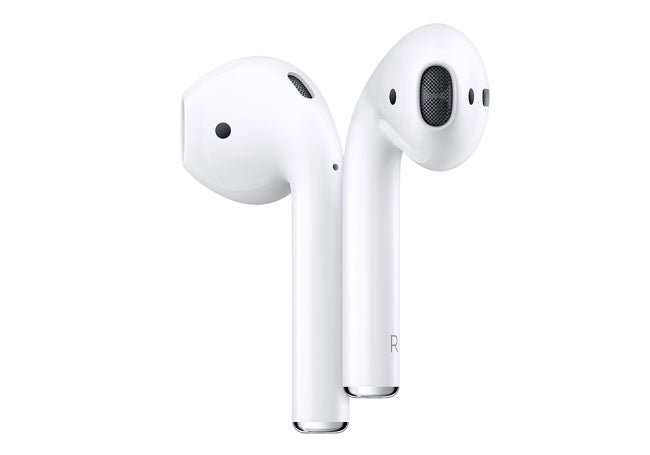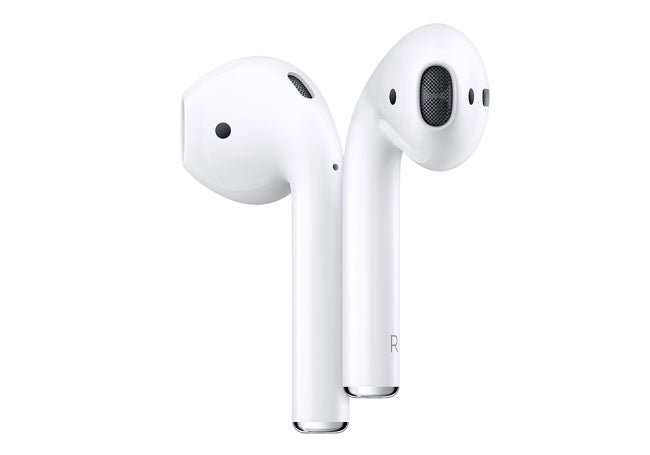 Apple users who prefer original accessories can always turn to the Airpods V2, now at a much more affordable price. With the brand's premium quality seal, they offer 24 hours of autonomy with the case, compatibility with Apple products and automatic synchronization with your devices just by removing them from the case.
Ankbit E500PRO+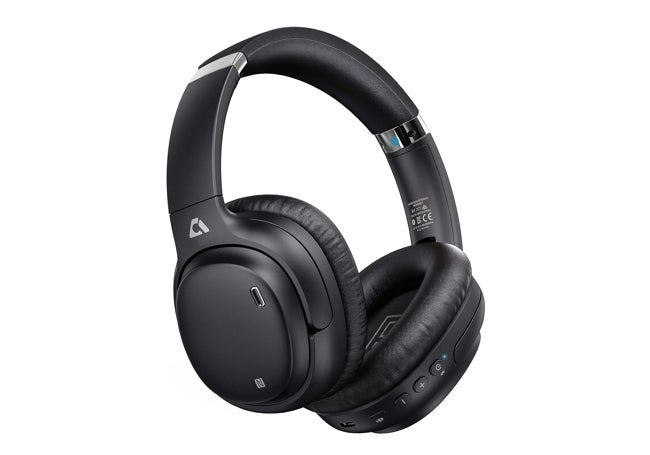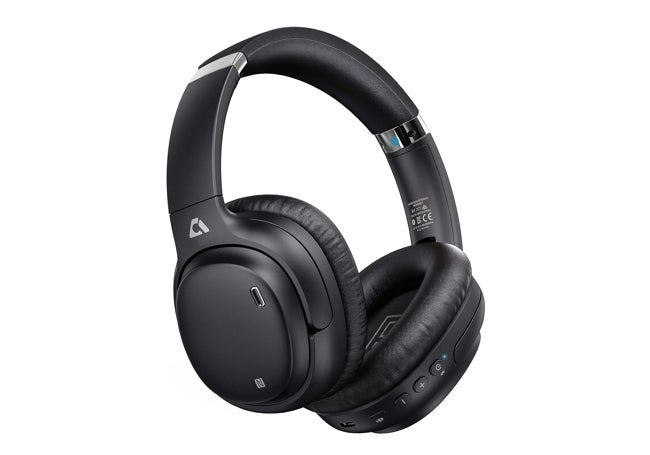 Already in the mid-range of on-ear headphones we find models like this one from Aknbit, which offers features worth taking into account for just over €100. They have active noise cancellation, dual connection, 90 hours of autonomy, fast charging with 5 hours of operation in 5 minutes of charging and 40mm drivers with great sound quality.
Astro Gaming A50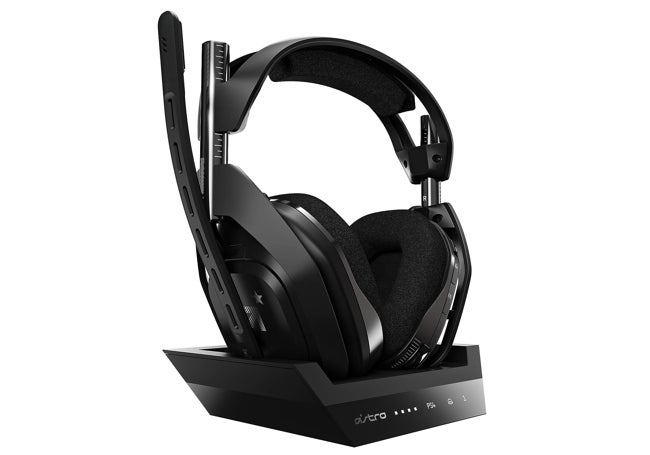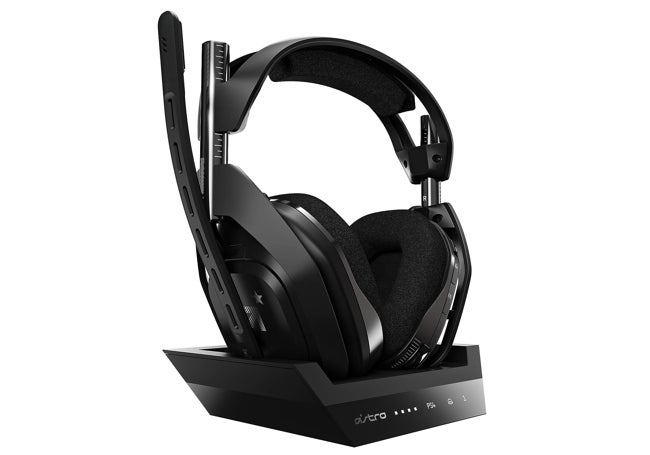 Gamers who want to play at home without missing a single detail in the sound will do well to take a look at these high-end headphones from Astro Gaming, which include their own base station. They are compatible with PS4, PC and Mac and offer Dolby Atmos sound, as well as premium ergonomics ideal for using them for hours and hours without discomfort. More than 15 hours of autonomy, software to control your voice communication and volume controls for both the game and the chat on the headphones themselves.
Bose QuietComfort 45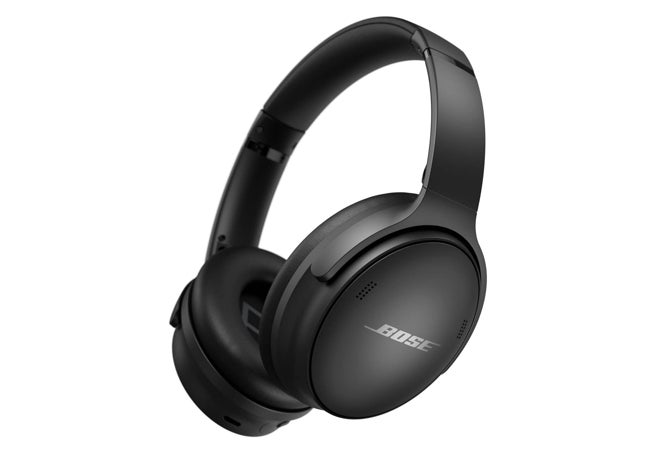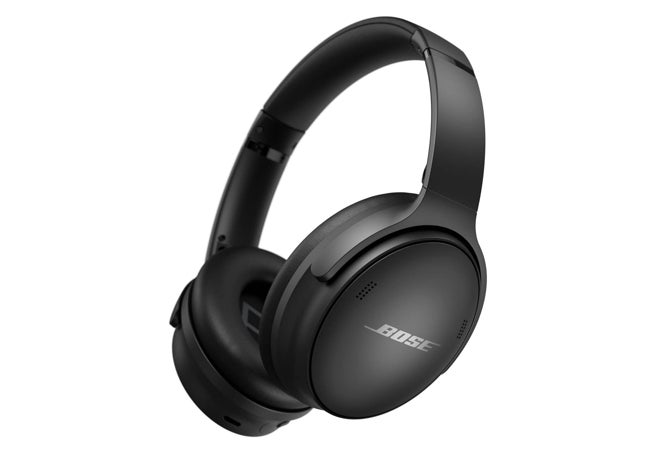 One of the flagship brands in terms of the highest quality headphones is undoubtedly Bose. The QuietComfort 45 includes Acoustic Noise Cancelling, the brand's exclusive noise cancellation, 6 microphones, 24 hours of autonomy and high fidelity sound with first-class depth and forcefulness. They have Bluetooth 5.1 connectivity and include the Bose Music application. Forget about the world around you and immerse yourself in the Bose experience.