Wednesday, November 1, 2023, 08:52

Have you ever heard that 80s reboot is lasting longer than the 80s? It's not a criticism, it's pure reality and I'm personally excited about it, because it means that retro is more fashionable than ever.
And phones have been with us for so long that there are already models that are true classics. It is one of the most loved by users who now Samsung pays tribute to him with its new Galaxy Z Flip5 Retro: an exclusive limited edition of the popular SGH-E700 model, that saw the light back in 2003.
If you were looking for a different folding Smartphone to surprise this Christmas, don't hesitate: this is your phone. Here I explain why.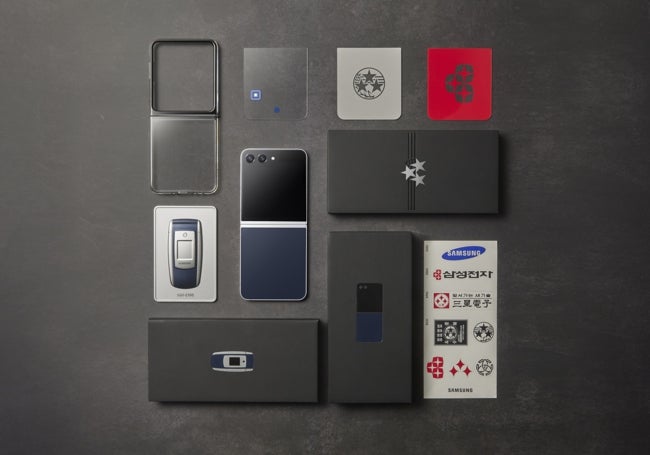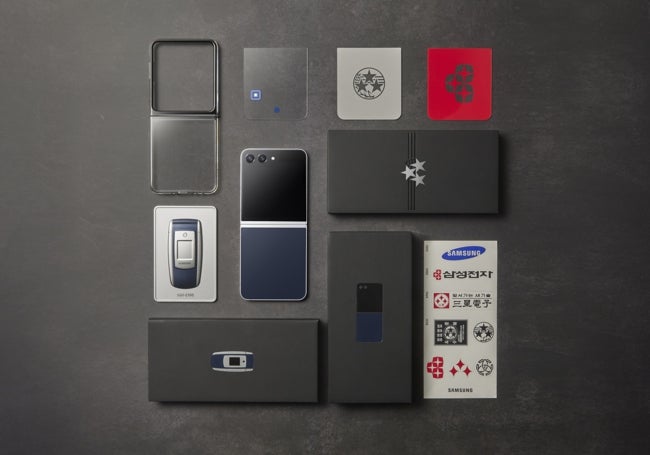 Galaxy Z Flip5 Retro: Back to the 2000s!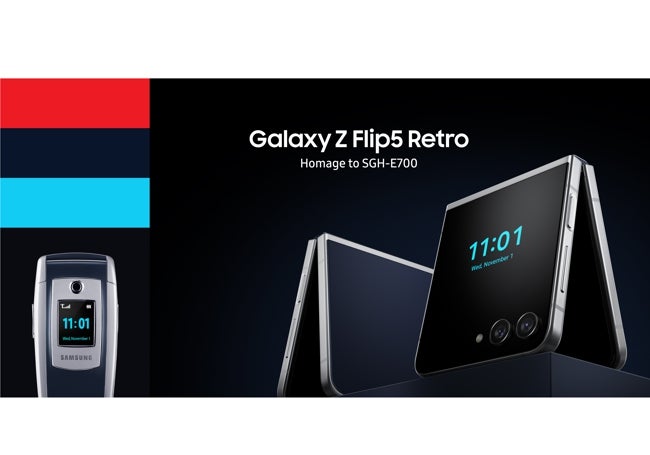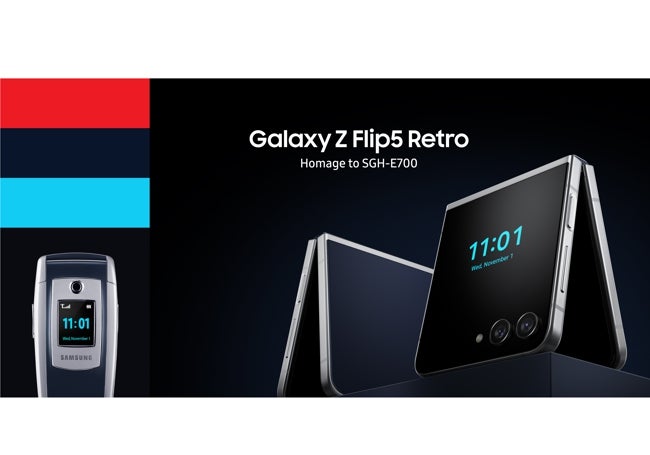 This Samsung foldable smartphone recovers the colors of the SGH-E700 in its designwhose dark blue lid and silver tones on the sides made it one of the most recognizable models in its day.
In this limited edition, Samsung offers the most collectors an exclusive animation and three cards that include the different logos that the brand has carried in recent years. To this is also added, a Flipsuit case only for this edition that comes accompanied by an accreditation card with the unique serial number of the copy. Come on, if what you want is a one-of-a-kind mobile phone, know that your time has come: it is now on sale on the Samsung website. And it doesn't come alone!
This is the Galaxy Z Flip5 Retro

As I mentioned in a previous article, One of the strong points of this Galaxy Z Flip5 Retro is also its internal screen6.7" Dynamic AMOLED 2,640 x 1080p and dimensions of only 71.9 x 85.1 x 15.1 mm when folded.
We must also highlight its small external screen. With it you can view notifications and make use of many of its widgets without having to open it all the time. You can even use it to have conversations on WhatsApp or create a publication that is a trending topic on the social network formerly known as Twitter. At the same time, this screen Thanks to its foldable format, it will allow you to take a selfie without using your hands., or to participate in a video call by being able to support it wherever you want. All this is what its 3.4" 748 x 720p Super AMOLED exterior screen offers you.
Let's quickly remember the rest of its general characteristics. The Galaxy Z Flip5 Retro has a Snapdragon 8 Gen 2 for Galaxy processor, with 8 GB of RAM and a 12 MP camera that will offer you very clear images thanks to its digital zoom. Additionally equipped with a 3,700 mAh battery, this folding smartphone has a range of more than 24 hours at maximum performance.
In short, you are looking at a mobile phone with specifications on par with any other high-end model. Carry a modern model in your pocket, but with all the flavor of the best classic Samsung designs.
And now… with a free TV!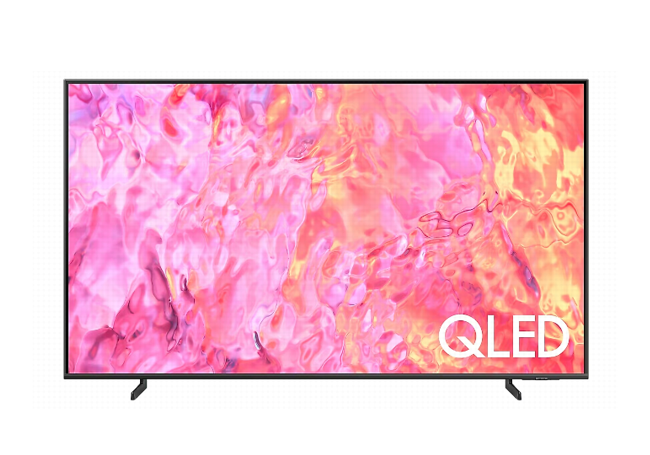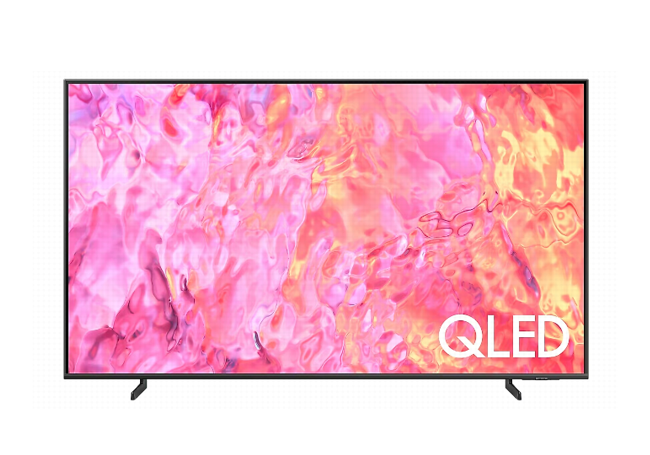 Did you think that was it? Well no. Now With the launch of the Galaxy Z Flip5 Retro you can also take home, completely free, a Samsung 55" QLED Smart TV to get the most out of all your streaming platforms.
This 4K television with Quantum Dot and Dual LED backlighting offers you a color depth of 8+2, as well as interesting additional functions such as Filmmaker mode: a color, brightness and saturation setting selected by the director of the series or movie that you want to see.
So now you know, remember that From November 1st, you can take home a double gift. Don't miss this Galaxy Z Flip5 Retro if you want to take a trip to the 2000s without having to ride the DeLorean.