Friday, October 20, 2023, 09:08

Retro video games have a "something" that still dazzles players around the world. The charm of simple graphics, deceptively simple gameplay but without artificial facilities and, of course, the taste of nostalgia that prevails even on the youngest gamers who did not live through that era.
Enjoying retro games again is easier than ever today thanks to emulator game consoles, devices of different ranges and formats that allow you to enjoy the old gems in conditions that their developers could not have even dreamed of back then. Here I leave you with a selection of the best of the momentfrom those that will let you play for very little money to the most complete devices.
Evercade EXP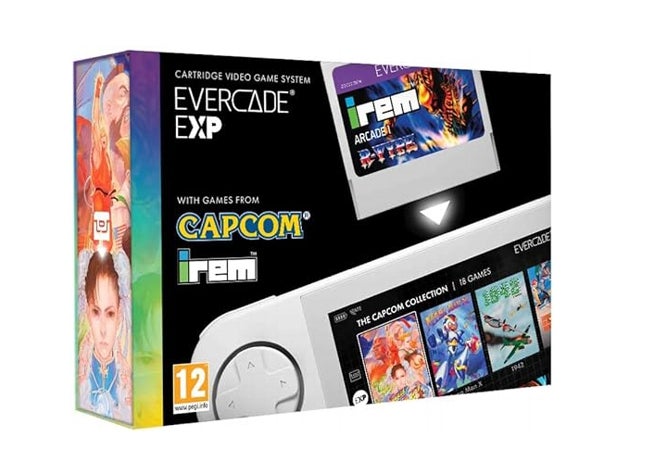 You can't talk about retro emulator consoles without starting with Evercade, the portable emulators par excellence. The Evercade Original was a total success among retro lovers but its successor, Evercade EXP, comes to further improve everything it already offered us. With better ergonomics and a 4.3″ IPS screen much higher than that of the Original model, this cartridge console It has almost 400 retro games that can be purchased in different thematic packs, although the basic one already includes 18 installed titles. From Mega Man to Final Fight or Street Fighter, passing through much more unknown but unavoidable gems. You can find it for about €120.
Evercade VS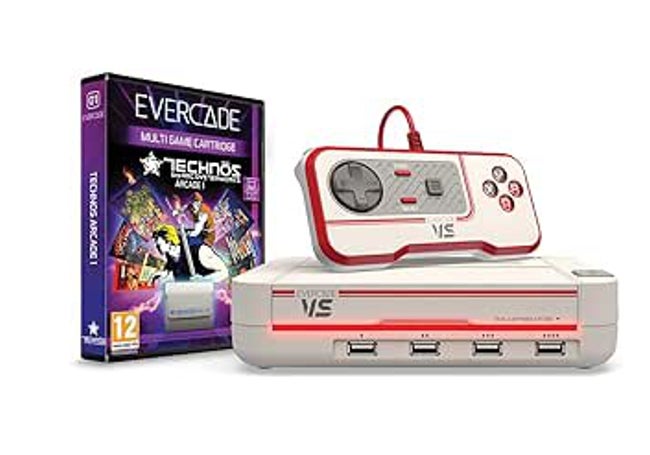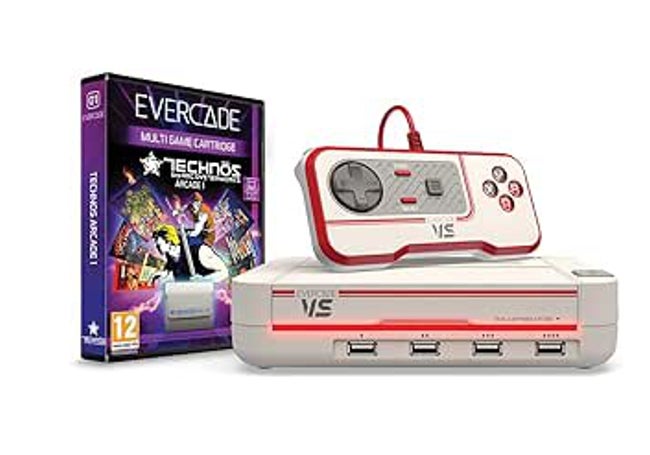 Although the Original Evercade has been greatly surpassed by EXP, I'm sure that many of you, like me, miss the charm of local games in pairs or up to 4 players. This desktop version of Evercade allows you to enjoy its titles on the big screen and in company, including two wired controllers with a design reminiscent of those old SuperNES. The Premium version, for about €120, includes 18 games.
Neo Geo Mini

The world of video games would not have been the same, or anything like it, without the most important recreational in history: the Neo Geo. This little one emulates the design of one of these legendary arcade games from the 90s, with a 3.5″ screen but also with an HDMI port that allows you to connect it to TV and monitors. It comes with two additional controllers and 40 games from the KOF saga, Metal Slug and Samurai Shodown, among others. It must be said that despite its size, it is not a laptop: you have to connect it to the power. On Amazon you have the version without controls with a 44% discount, now for €72.99.
PowKiddy RGB20S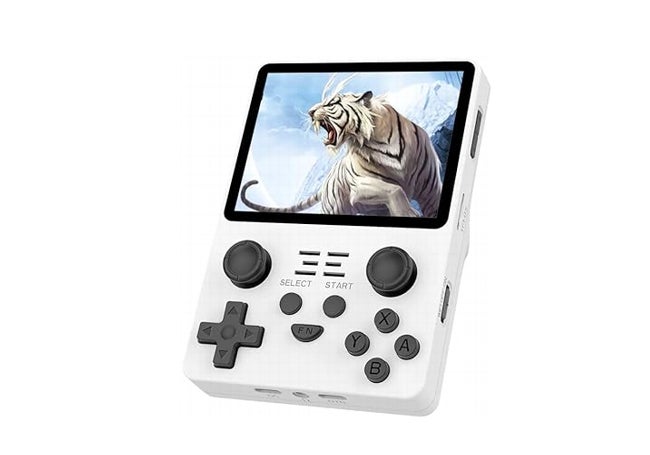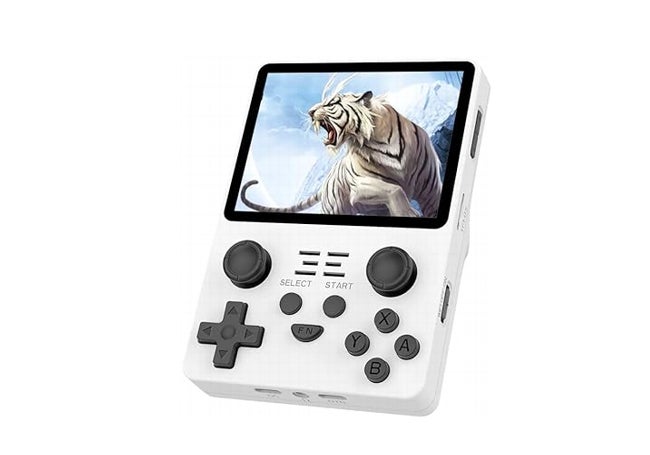 It clearly looks like a modern and smaller version of the Game Boy, but it is by no means limited to that. The PowKiddy RGB20S It is an open source Linux laptop, so you do not need to buy cartridges of any kind: works with emulators and ROMs. Depending on the model, it includes microSD cards with up to 25,000 (yes, that's not a typing error) from various platforms to enjoy on its brilliant 3.5″ IPS screen. For just over €100 you won't need anything else.
Retroid Pocket 3 Plus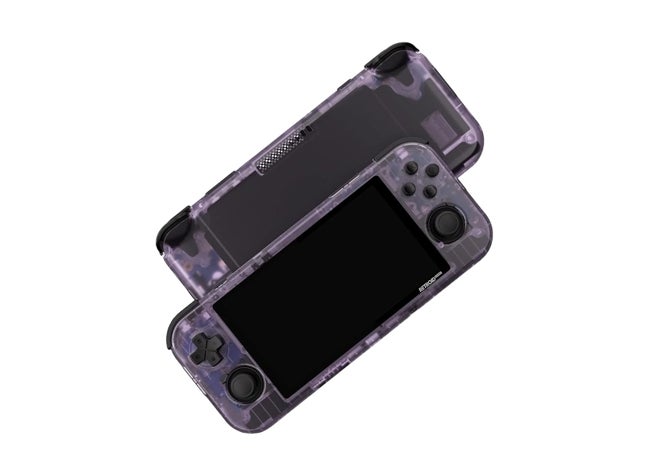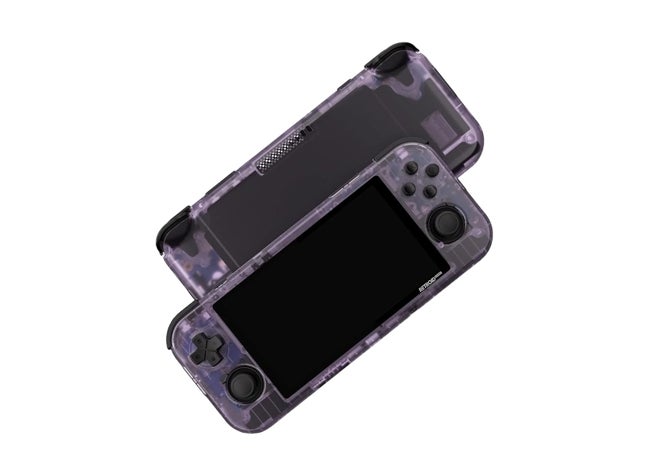 The most exquisite can opt for the impressive Retroid Pocket 3 plus, which seamlessly emulates games from up to the fifth generation of consoles on a spectacular 4.7″ screen. It works with Android so you won't need to buy cartridges or games and it even has two analog sticks for more comfortable control. It is a device over €250, but one that no retro fan will regret having.
Anbernic RG35XX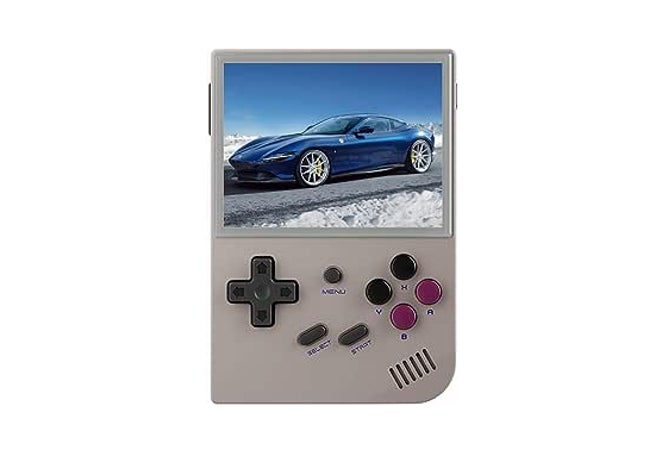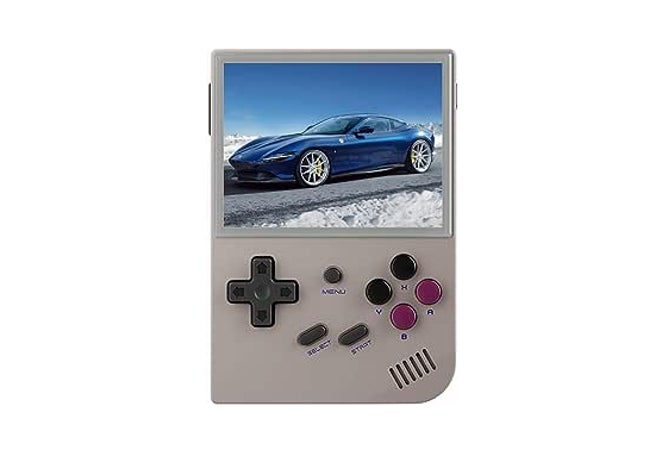 One of the cheapest consoles in the selection is this Anbernic, which hit the market at the end of last 2022. It works with its own operating system, basic but functional when installing all types of retro games from the different Gameboy to Advance, Sega Genesis, Neo Geo Pocket and even PS1 and N64 titles. By including WiFi, it is possible to play online with other users with compatible emulators. A small, comfortable and quality model, very popular for its features.