Thursday, September 14, 2023, 11:53

Now that summer is behind us, we can talk about Bluetooth speakers without fearing that no one will get one to play at full volume at the quietest time on the beach, right?
Jokes aside, these devices are very useful in a thousand situations: I still use one in my old car due to the lack of a modern radio to synchronize with my cell phone, and I have even used them in activities aimed at small gym groups in rooms without sound. To play music in any room of the house, to take it with you on weekend or vacation outings and even to liven up a barbecue, They are a cheap option and of surprising quality when chosen well.
However, as often happens, the popularization of the market brings better features and a much larger offer, but precisely because of this it is not always easy to distinguish which model is best for each occasion. In this comparison I have selected the best options in relation to quality and price to make it easier for you.
EWA A106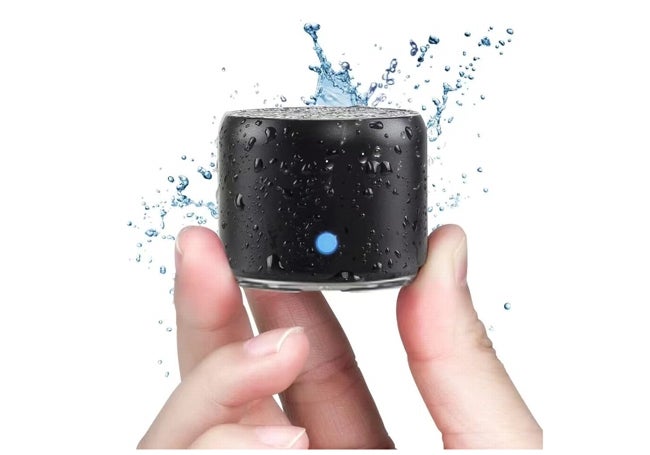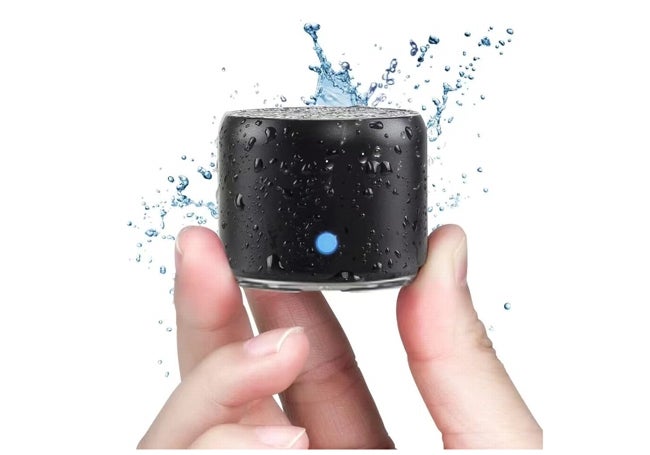 I admit that I love this little wonder. With 120 grams in weight and dimensions of less than 5cm per side, this small Bluetooth speaker certainly takes up much less space than your smartphone. Obviously its power is not spectacular, but its 3W has to sound good when the more than 28,000 ratings it enjoys on Amazon they give it 4.5 star rating. A perfect little gadget for any trip or outing, for only €22.99.
Rienok S1 Mini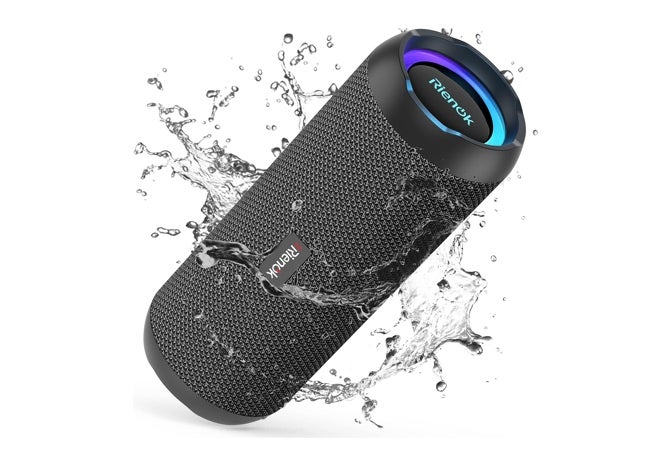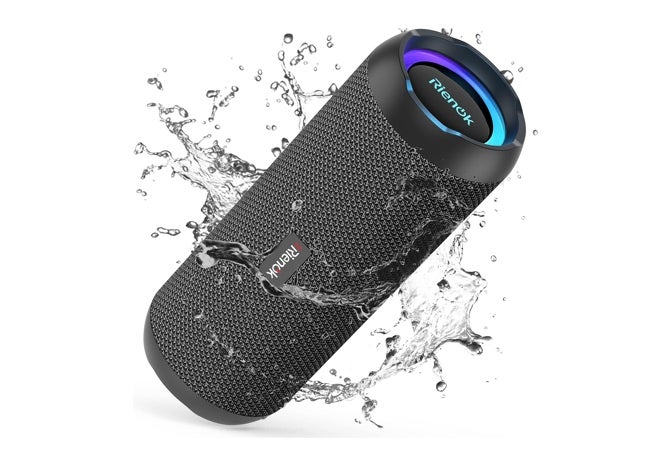 If you are looking for something a little more conventional, this is the model that wins the Amazon recommendation for a Bluetooth speaker. Connection 5.3, IPX7 water resistance that makes it usable in the shower and in the rain, 30 hours of autonomy and RGB lights that change with the music make a very complete device for the price of €33.99. The ideal all-rounder if you don't have anything special in mind.
JBL GO 3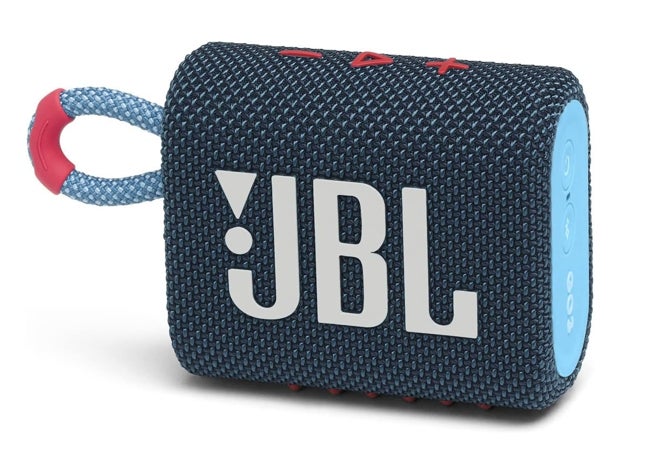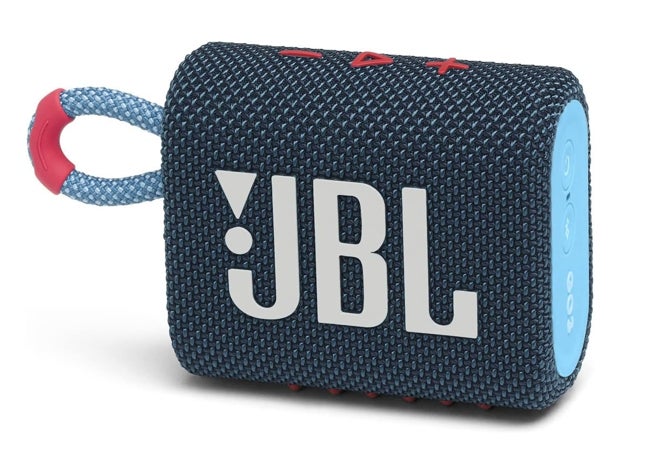 Another fairly small Bluetooth speaker, in this case IP67 water and dust resistant and with a design that can easily pass as a keychain or purse. Given its small size, it has an autonomy of 5 hours, although it can be enough to liven up an afternoon or a morning if you don't need more. With 4.2W of power, its sound is surprising for its quality. The price, with the 32% discount that Amazon applies, is €30.70.
Anker SoundCore 2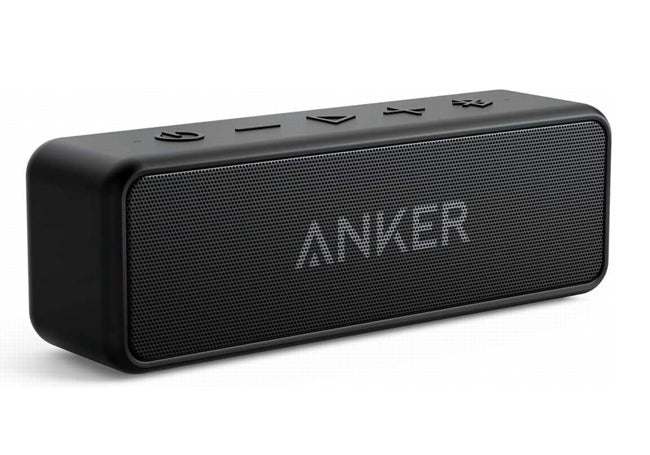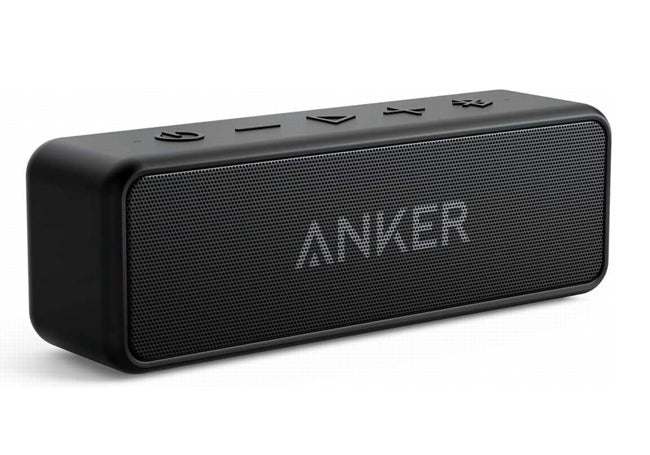 With more than 100,000 reviews on Amazon, the SoundCore 2 is undoubtedly one of the best-selling and most popular Bluetooth speakers in the world. Its plus points are simple: a simple but powerful 12W sound with notable bass, IPX7 water resistance and up to 24 hours of autonomy. It is not a newly released model, as its Bluetooth 4.2 connection shows, but it is a very solid choice that at €39.99 is still economical. Plus, you can pair 2 of them to get a stereo output.
Bogasing M5

Going to a mid-high range without blowing up the budget we arrive at this Bogasing speaker, which with its 40W of power will not give you problems filling considerable sized rooms with sound. Strong stereo sound, 30 hours of autonomy and a Bluetooth 5.3 connection will ensure that the music reaches every corner of wherever you are, even outdoors. Its price on Amazon is €69.99.
Energy Sistem Urban Box 7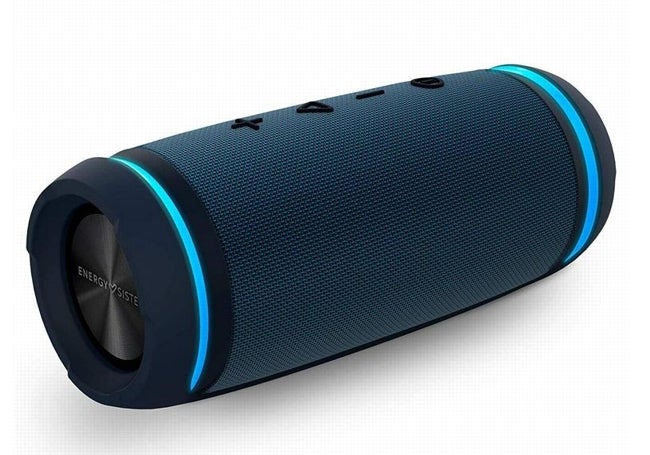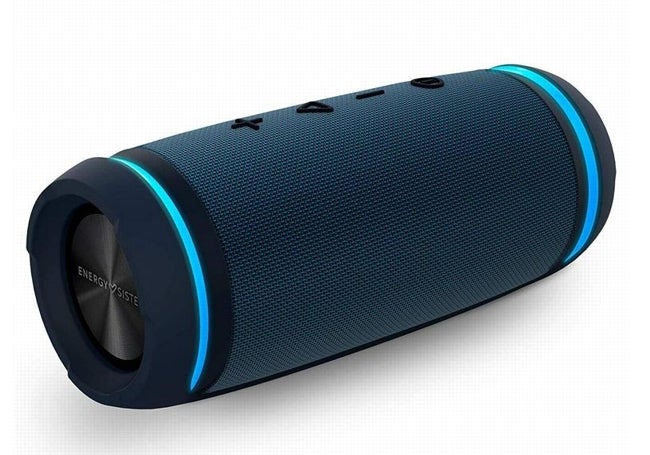 Very much in line with the previous one, we have this model that, although it is somewhat less powerful at 30W, It offers multidirectional and 360º surround sound with its cylindrical design. If you want the sound to come from the center of the space and not from one end, while maintaining quality and with good power, this is a very good option for demanding ears. With the 12% discount from PcComponentes, you can get it for €69.90.
Sonos Move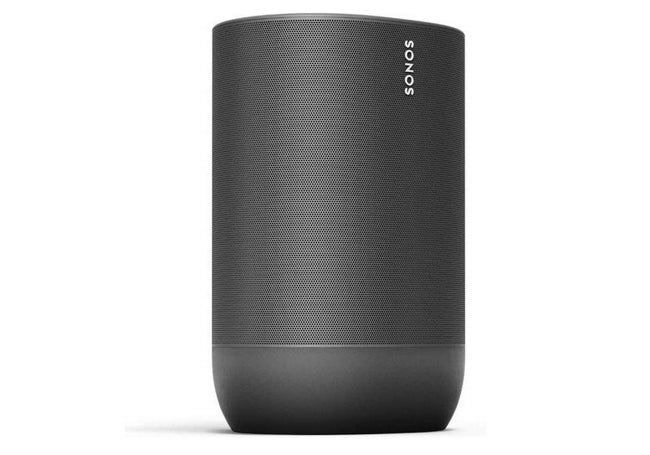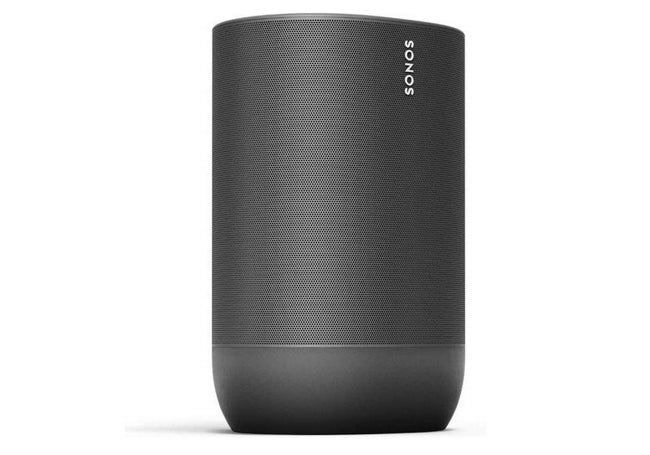 Okay, this is not a Bluetooth speaker in the same category as the previous ones or anything like that, but I think it is worth mentioning as a very strong option for those who really need to throw a massive party, a small mobile disco or even a event that needs powerful audio. And it is Bluetooth and has a battery, so you can take it out without needing a power outlet, while at home you can connect it directly to Wi-Fi. Voice control, a sound that can produce up to more than 80 dB (to give you an idea, in Spain it is not usually allowed to make noise of more than 35 dB during the day) and a real autonomy without connection of around 6 hours: This is the first smart and portable Bluetooth speaker. Its price at PcComponentes, with an 8% discount, is €408.99.